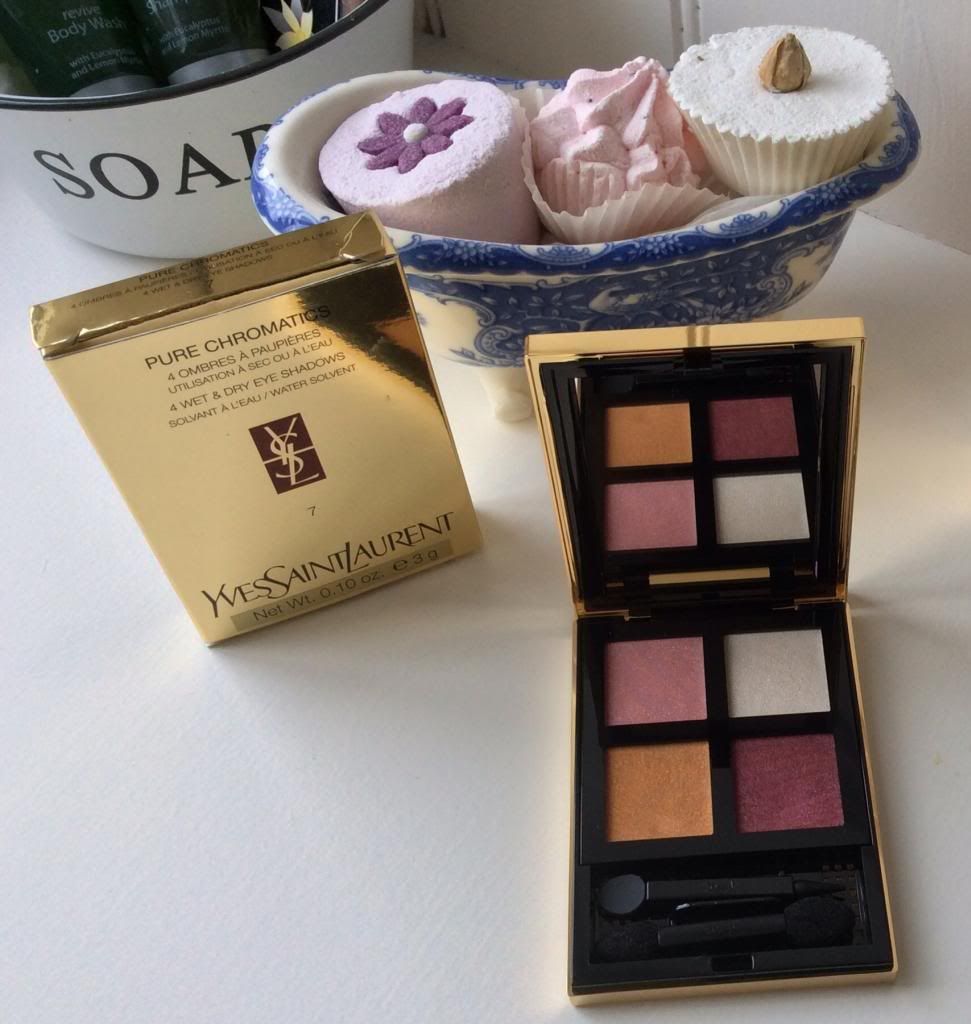 Well, I've finally had a chance to have a little play with my YSL Mother's Day (number 7) eye shadow palette. Now, they are not colours I would usually choose, but as it was just £5 with a £50 purchase, I couldn't resist.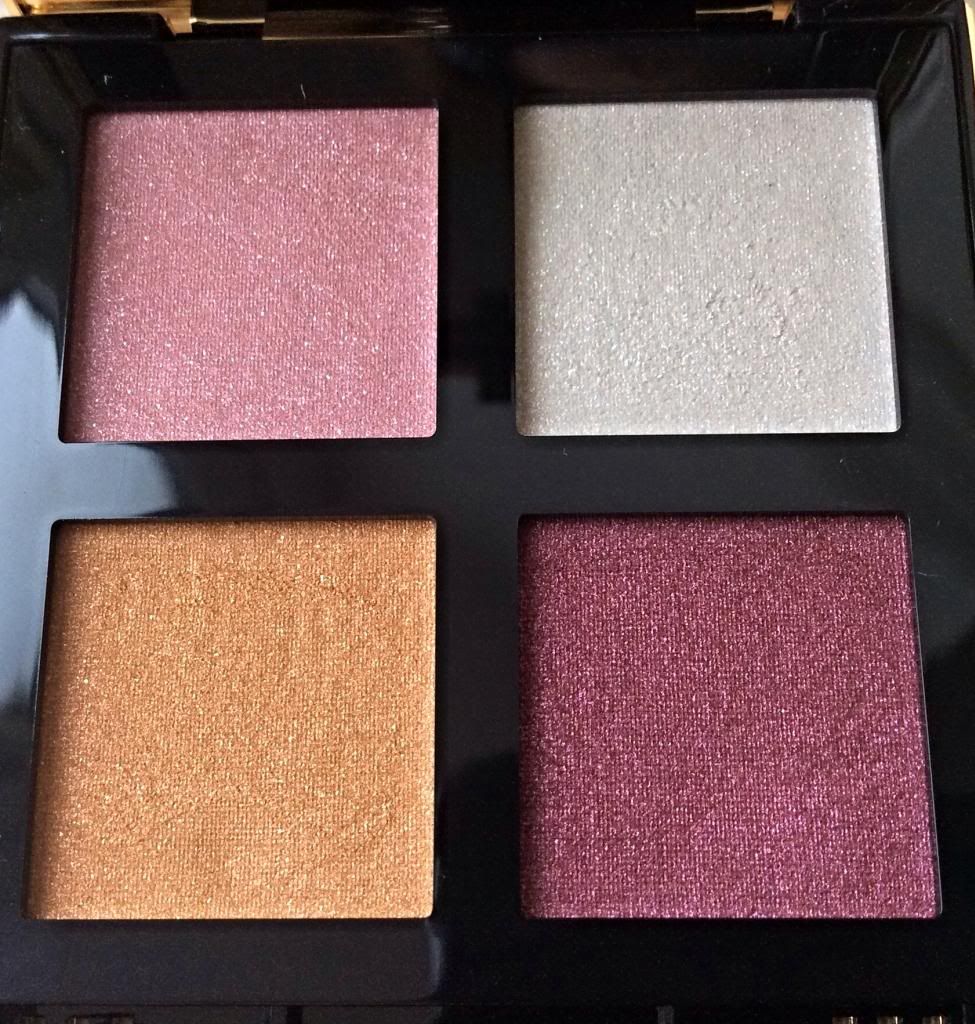 The four colours are all,shimmers, pale pink, white, gold and a plum colour.
Here they are swatched dry.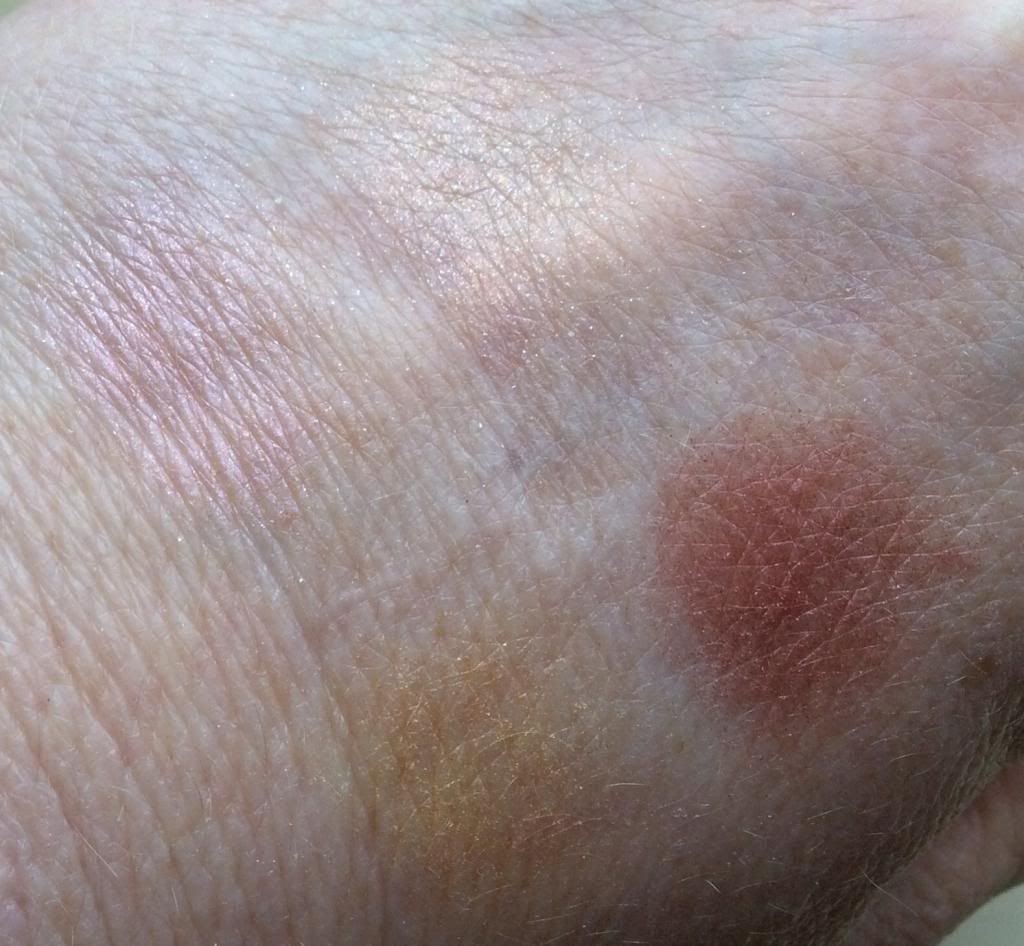 I must admit I expected much more pigment from such a high end brand. The pink and white are very glittery and I found there was considerable fall out. The gold and plum colours had much more pigment, less glitter so,less fall out.
The beauty of these shades is that you can also wear them wet.
Here they are swatched wet.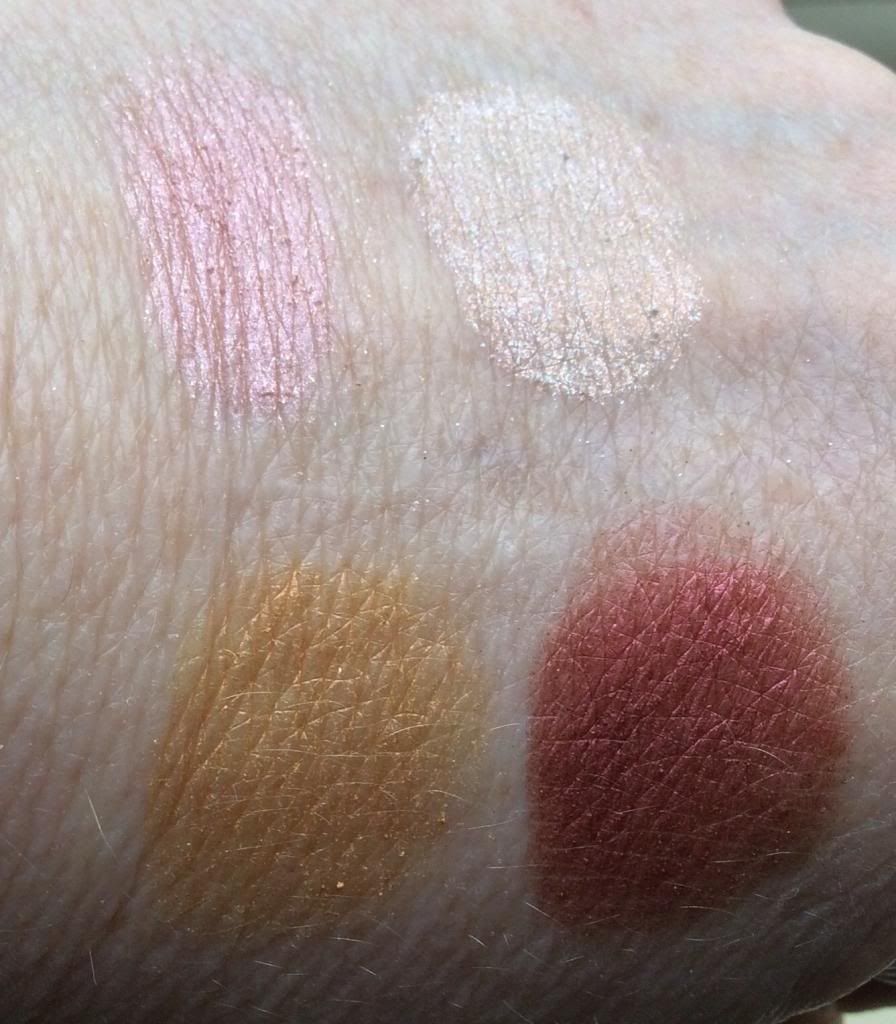 As you can see, the colour pay off is much better when used wet and there is much less glitter fall out.
Here they are on my eyes. I used them dry, the pink over my eye lid, the plum in the outer
corner (used wet just to line), washed the white over entire area and under brow bone to
highlight, then a light wash of the gold in the centre of the eyelid.


I have not tried them all wet on my eyes yet, because I think that would be more of an evening look. I actually liked them better on my eyes than in the palette. What do you think?
This is after 10 hours wear. I purposely did NOT use a primer because I wanted to see how they worked on their own. I think they held up quite well.

Next time I use them I think I will put on my concealer and foundation AFTER the eye shadows because there was considerable glitter fall out from the paler colours which is not a
good look for me! Would I pay the full price of £39 for this quad? Probably not. I expected the pigment to be better for a higher end price point. I would happily pay around £20 - £25 for this quad, mainly because it is lovely packaging, but there are better shadows out there for much less money. That said, for £5 it is a no brainer.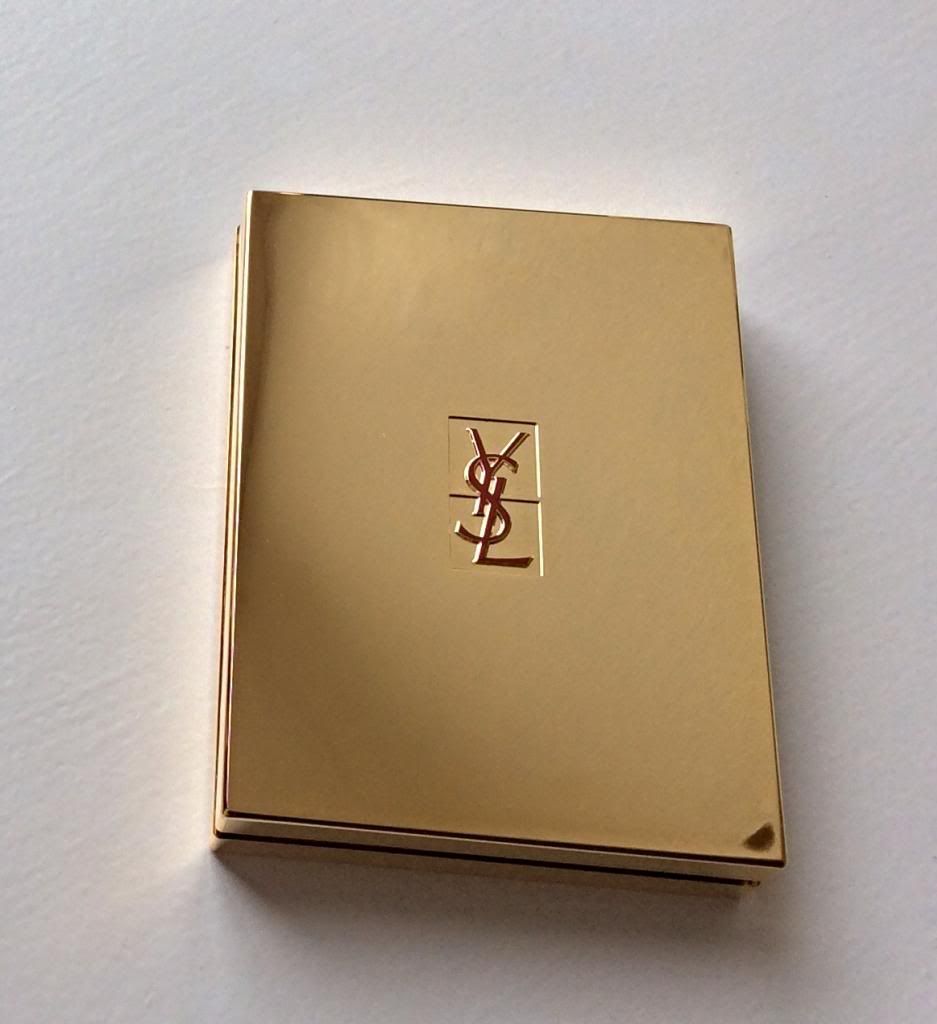 My original post about it is here. I hope to do a review about my other YSL purchases soon.
Do you have any YSL recommendations?
Thanks for reading.
Enjoy the rest of your day.
Take care,
CJ xx
*purchased with my own money.