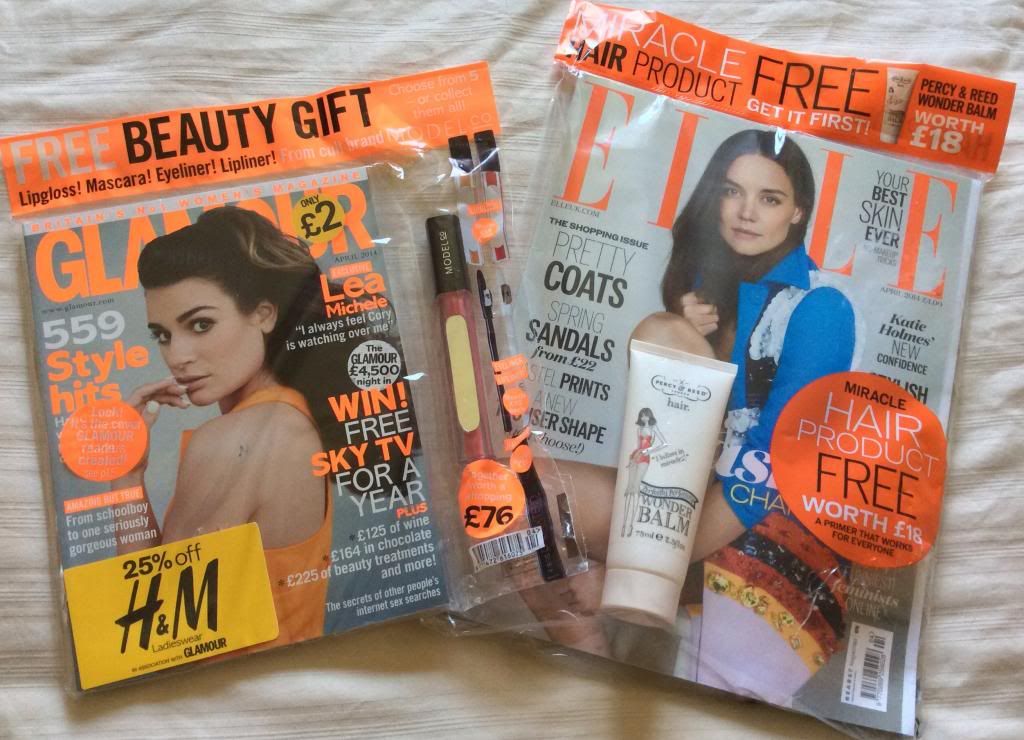 I've been grocery shopping this morning and picked up a couple of magazines with great freebies.
First up was Elle magazine, for £4 and the freebie was a Percy & Reed Perfectly Perfecting Wonder Balm worth £18.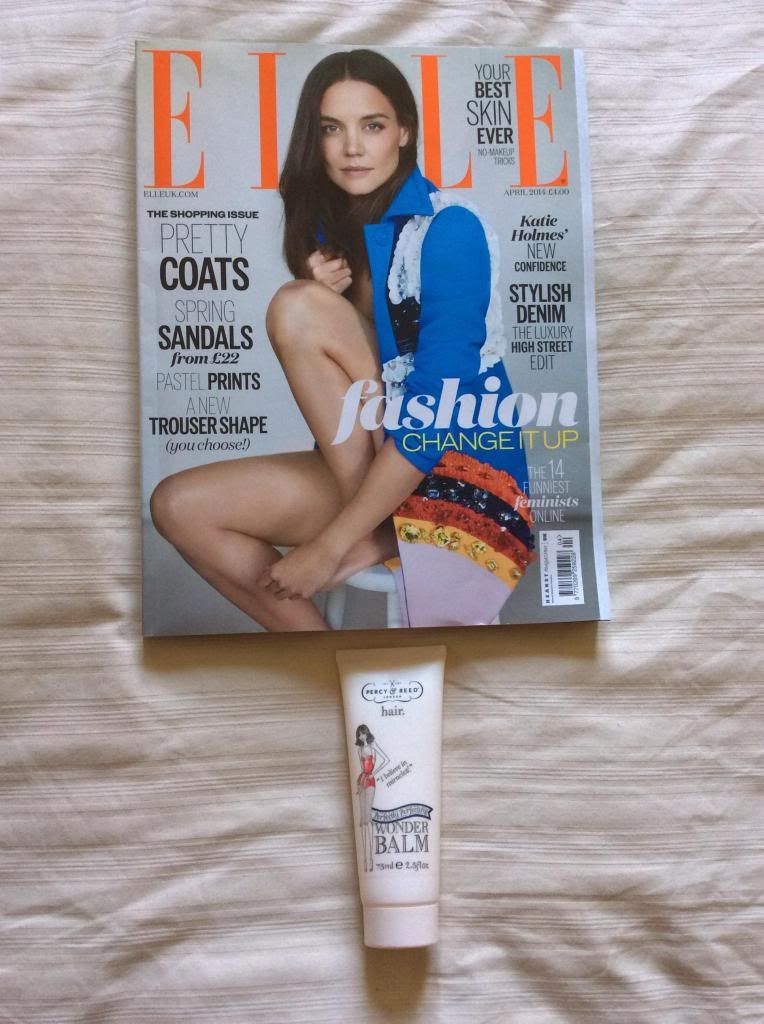 It says on the tube that "
this is, as they say, the cream de la cream. A miracle leave-on balm, to be exact, which helps give you (deep breath): moisture, shine, smoothness, definition, softness, light hold, high humidity protection and manageability. Or, short version, all you need for beautiful, healthy looking and flawless hair. Perfect."
Now apparently this is classed as a primer for your hair and you apply to towel dried hair. I can't wait to try it but I'm having my hair cut tomorrow so I shall have to wait a little longer than usual. I shall report back once I have tried it, though.
The other magazine I bought was Glamour magazine priced at £2.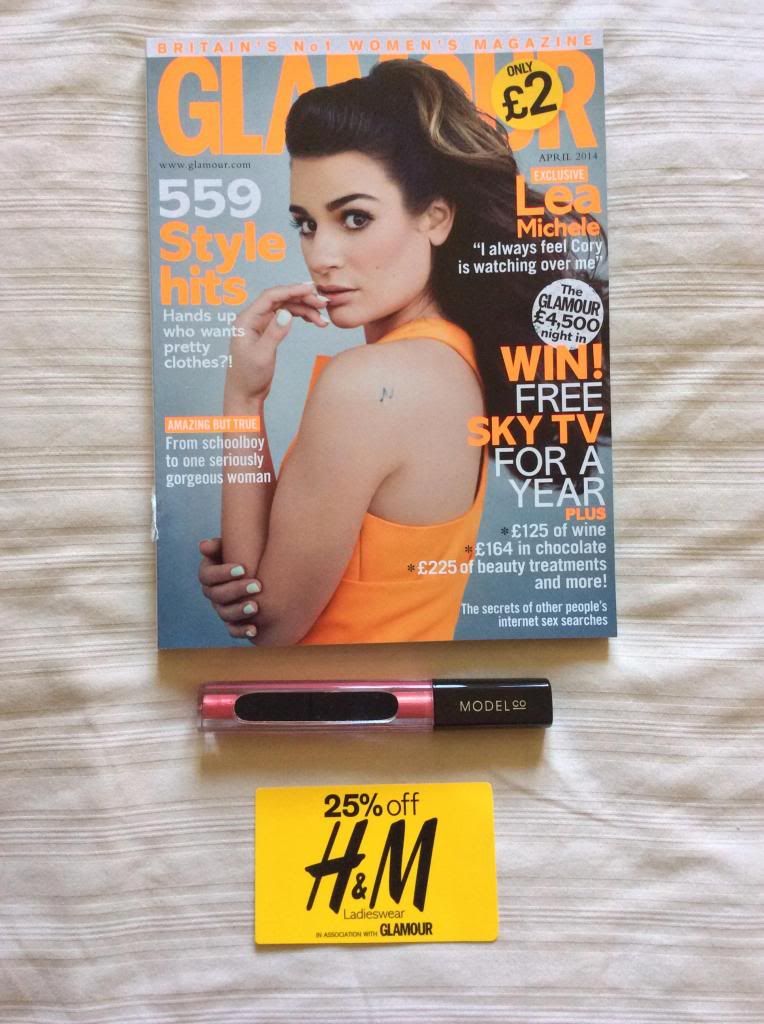 This had a choice of
Model Co freebies - mascara (worth £16), lip liner (£15), eyeliner (£15) or lip gloss (choice of 2 colours £15 each). I had seen the magazine last week with the mascara and both liners but no glosses so I gave it a miss because I don't need those. However, when I saw it today
with a lip gloss freebie I grabbed it! (Like I need any more
glosses!). They only had the one
colour "Berry Pink" which was probably the colour I would have chosen of the two anyway.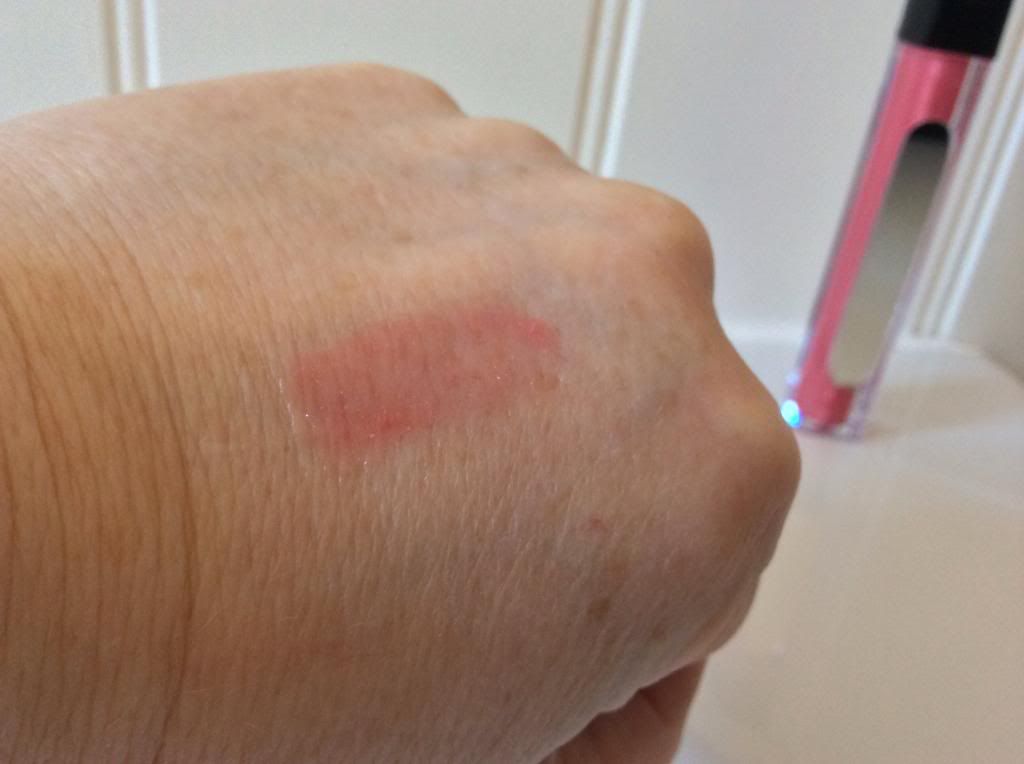 As you can see, it is a very sheer pink with a bit of a shimmer and when you take the wand out, it smells of strawberries! Yum!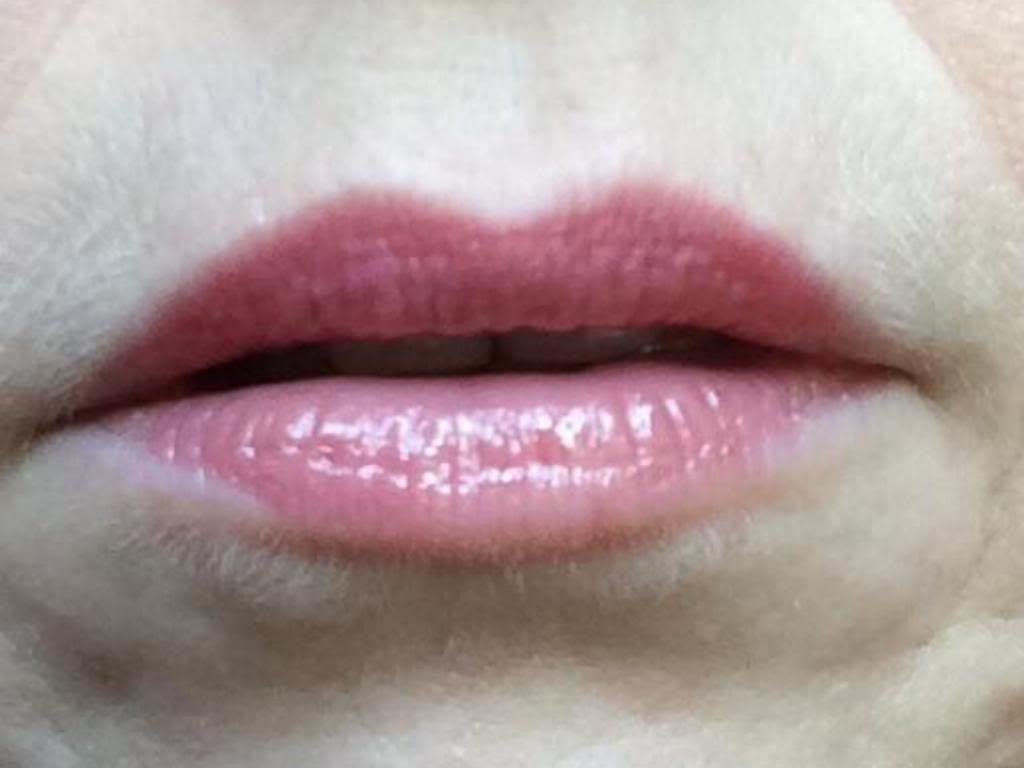 It is a very natural looking pink, not far off my actual lip colour. Although it smells of strawberries, it doesn't taste of them. I've only worn it for about 20 minutes so I cannot vouch for its longevity yet but it does feel a little sticky. I love that there is a little mirror on the packaging so ideal for when you're out and about. I think this is a lovely gloss for £2 but if I would pay the full price of £15 for it still remains to be seen...
It also comes with a 25% off H&M card. It is for one use only and valid between March 3rd and April 4th 2014.
Have you found any great freebies lately? Please let me know.
Thanks for reading. I would love to hear from you.