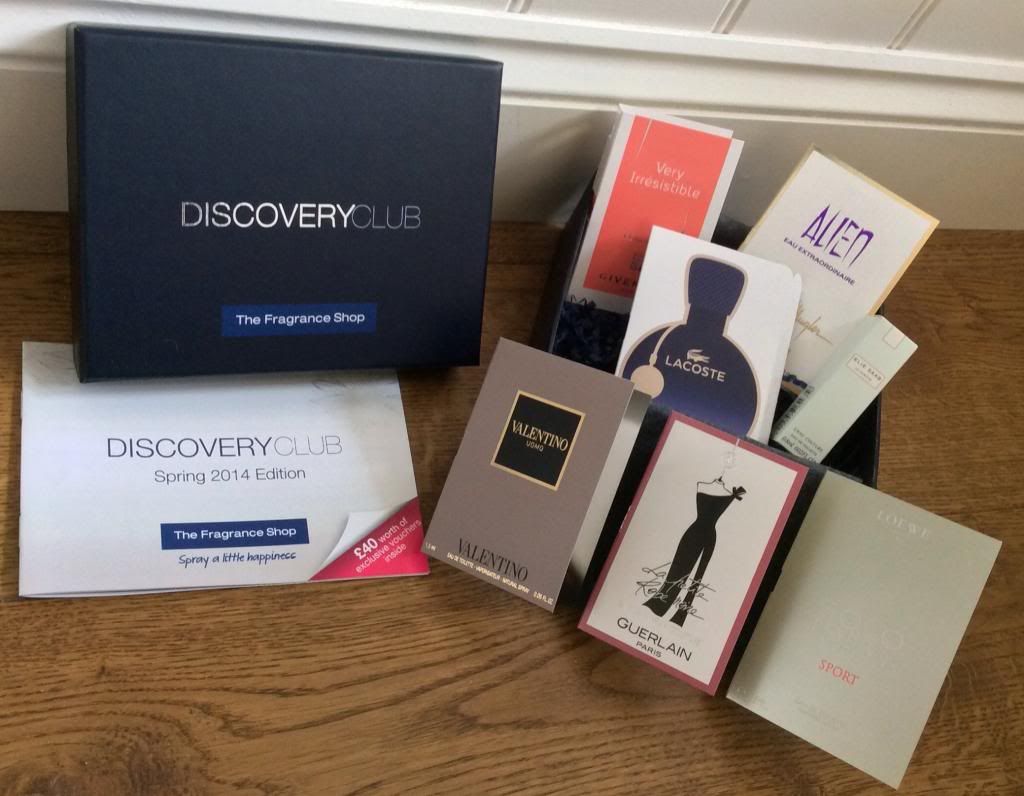 I have only recently discovered The Fragrance Shop Discovery Club (please pardon the pun!). It is a beauty box but just for fragrance.
Each quarter you get sent a box containing 5 fragrance samples to try, along with a voucher for £5 off each fragrance if you choose to purchase the full size bottle from them.
The Spring 2014 contains 5 ladies perfume samples and 2 men's samples.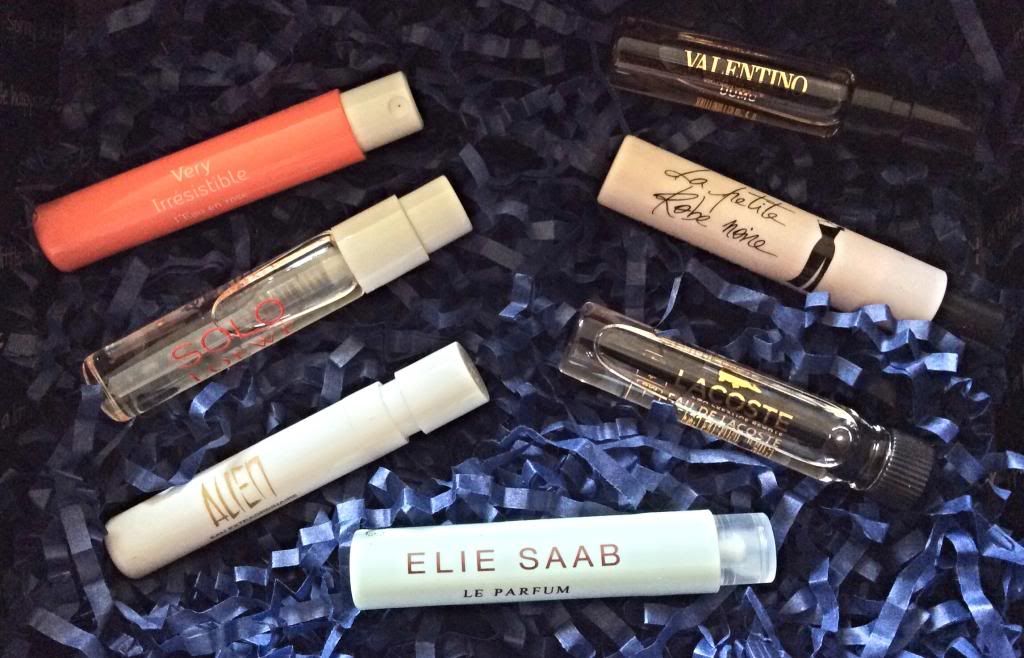 This quarters box contains:
Alien Eau Extraordinaire (Thierry Mugler)
Very Irrésistible L'Eau en rose (Givenchy)
La Petite Robe Noire (Guerlain)
Eau de
Lacoste Sensuelle (Lacoste)
L'Eau Couture (Elie Saab)
Uomo (Valentino)
Solo Sport (Loewe)
They all contain approximately 1ml of fragrance. I know you can probably get some samples free if you ask at perfume counters or shops, but by the time I have driven to town and paid parking, it will probably cost me more than the £5 this little box cost, plus you get the bonus of money off vouchers as well.
I've not tried them out yet, but in am looking forward to trying them and it is so much easier to do this at leisure rather than a little spritz in a shop and having to make a quick decision if you like it or not.
You can sign up for The Fragrance Shop Discovery Club here and you can cancel at any time. If you are a member of Quidco, I believe at the time of writing, that you can get £1.50 cash back for a new subscription if you go through their link (although mine hasn't tracked yet!).
I purchased this box with my own money and have no affiliation with the company.
Do you subscribe to any beauty boxes? Which are your favourites?
Thanks for reading.
Enjoy the rest of your day.
Take care,
CJ xx