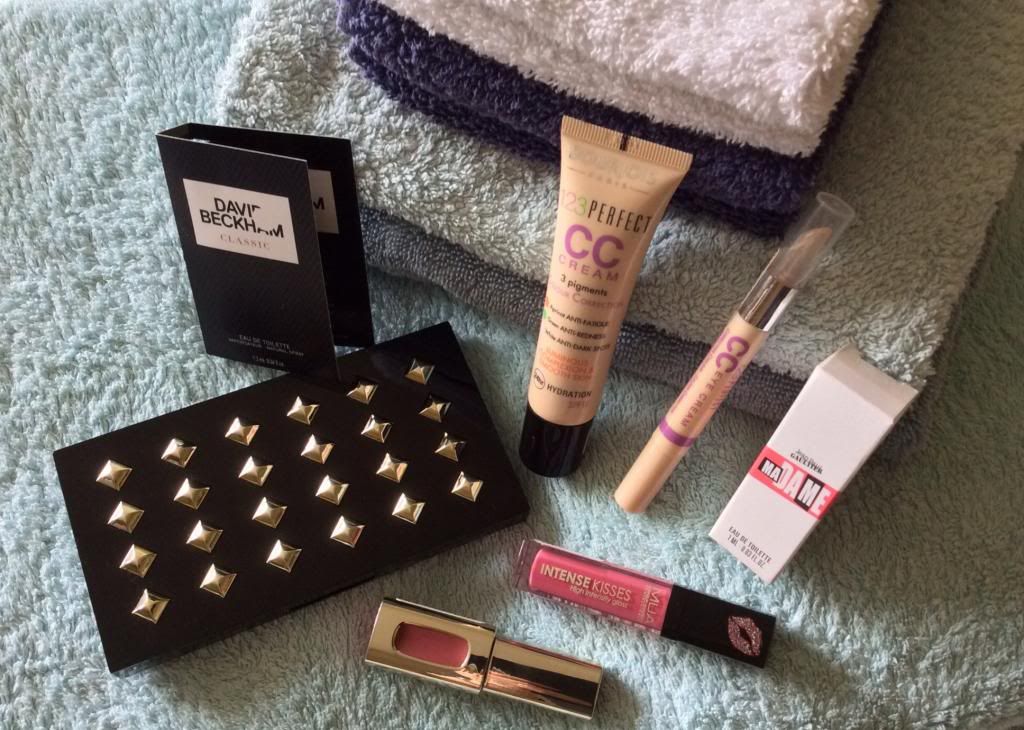 Bought a few beauty items recently at Boots and Superdrug so thought I would share them with you.
I had been good the entire time of the Boots 3 for 2, but I buckled at the last minute and purchased 3 items.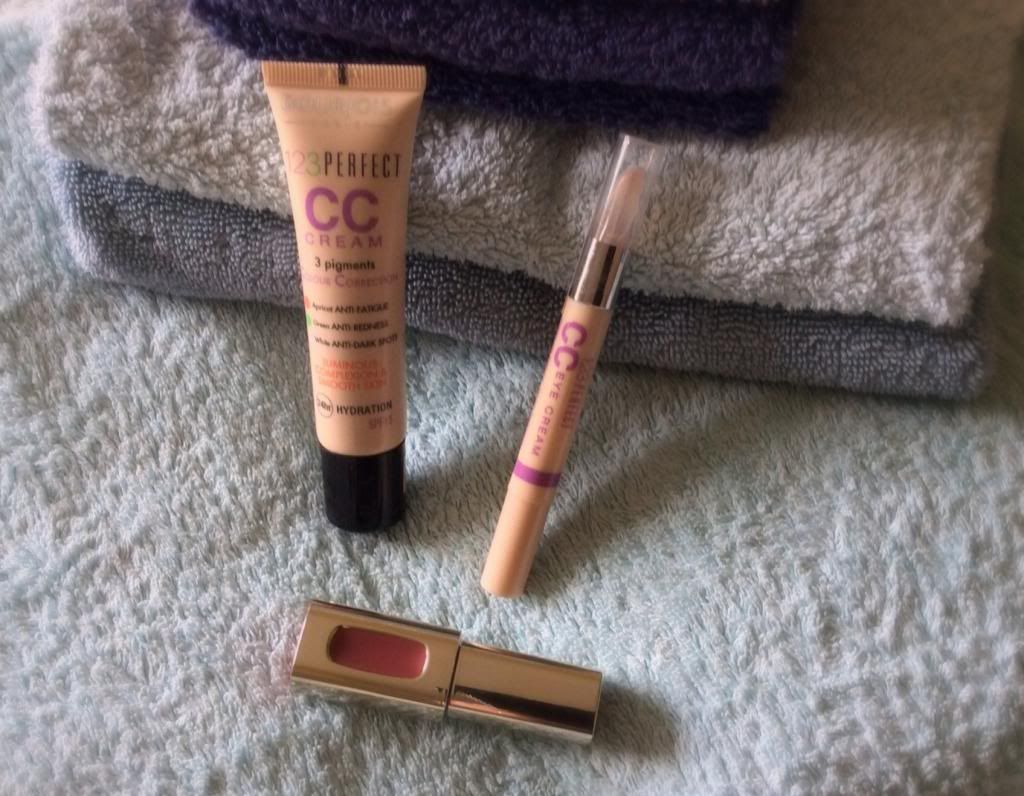 I had read so much about the Bourjois 123 Perfect CC Cream on various blogs that I couldn't resist buying it. I want it for my "no make up" days. I have no idea if it will suit my skin because most reviews have been for much younger skin than mine so I shall report back soon on how it fairs on my less than perfect 40+ skin. I bought it in shade Ivory for £9.99.
I am still on the search for my Holy Grail concealer as I have suffered from dark circles since my teens so thought I would give the Bourjois 123 Perfect CC Eye Cream in Ivory a try. I don't think this will be full coverage but may be ideal for my "make up free" days. I picked this up for £7.99.
Now for my third item I really wanted the Sleek concealer palette but I couldn't find this brand anywhere in my Boots so I had to choose something else for my 3 for 2. I knew time was
of the essence because hubby was due to meet me and I didn't want him to catch me buying more make up so I had to choose something and fast! I
decided on the
L'Oreal L'Extraordinaire Liquid Lipstick by Color Riche
in shade 500 Molto Mauve at £8.99. A girl (woman!) can't have too many lippies, eh?
As I am sure you are aware, the Boots 3 for 2 is no longer running but there is currently an offer on Bourjois. If you spend £12 or more on selected Bourjois cosmetics you receive a free pot of blush in Rose D'or worth £7.99.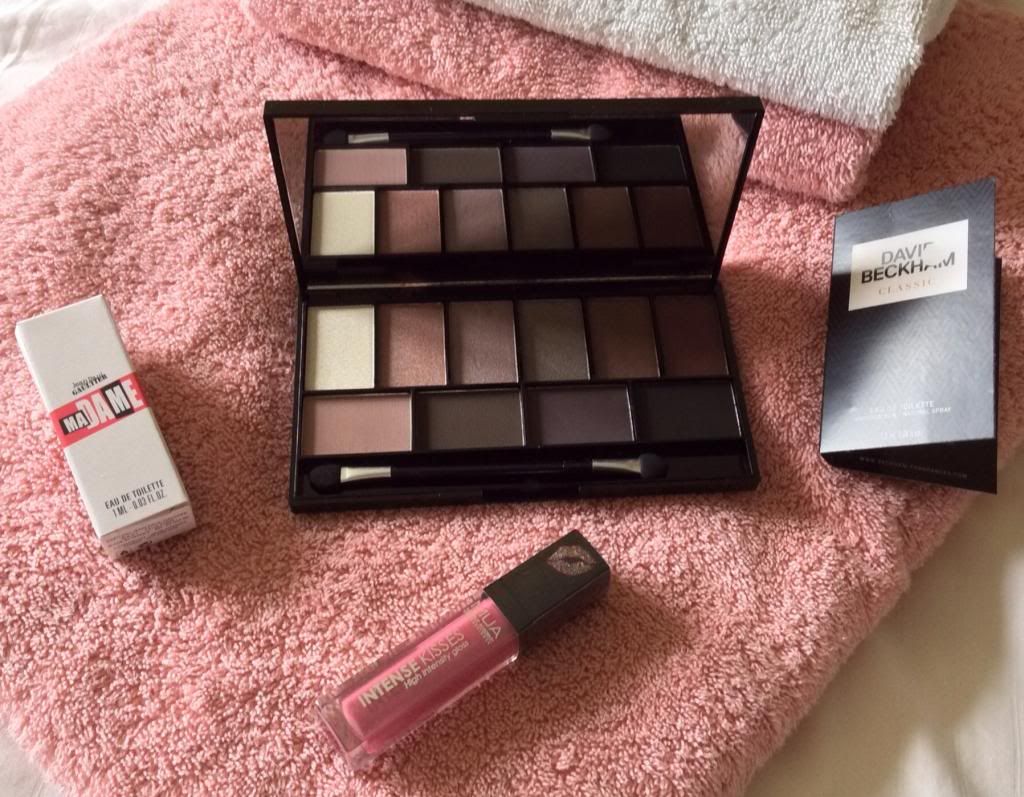 I also decided to do a small online Superdrug order.
Now I have had my eye on the MUA Luxe Pretty Edgy Palette for a little while. At £8 it is a tad more expensive than their Professional range but I do think their palettes are great quality for the price so popped this in my basket because I want to see how it compares. Superdrug were doing free delivery on orders over £10 so I also popped a MUA Professional High Intensity lip gloss in shade "Lips Are Sealed" for £2 into my basket. When it was delivered Superdrug had also sent me 2 free fragrance samples which was a nice
touch because they've not done that before. I received Jean-Paul Gaultier Madame and David Beckham Classic but I've not tried them yet.
Anyway, that's just a little taster of my recent purchases and I shall report back with swatches and first impressions once I have had a play with them.
Have you bought anything new lately or tried the new MUA Luxe range? I would love to hear from you so please comment below.
Enjoy the rest of your day.
*all items purchased with my own money. None of the links in this blog post are affiliated so
I do NOT get paid if you click on them.