I've been on the Harcombe Diet since 31st December 2013 and, although I still have a fair way to go, I just wanted to share my news.
After 9 and a half weeks on Harcombe, I am halfway there!
I have lost 23.2lbs (1 stone 9.2lbs) and I have another 23lbs to go until I reach my goal weight. I know it will take some time to lose the next half because my weight loss is slowing down but I am really enjoying this way of eating. I do not feel deprived at all. Yes, when I smell the family cooking toast, I do miss it because I love toast, but I don't miss it enough to start eating it again. I do think bread is my downfall so I will be steering clear for a very long time.
As well as losing 23lbs, I have lost 16.25 inches overall - 4 inches from my waist and, let's be honest, it's size that counts more than weight. I am feeling so much better about myself which is a huge thing because I do suffer from low self esteem.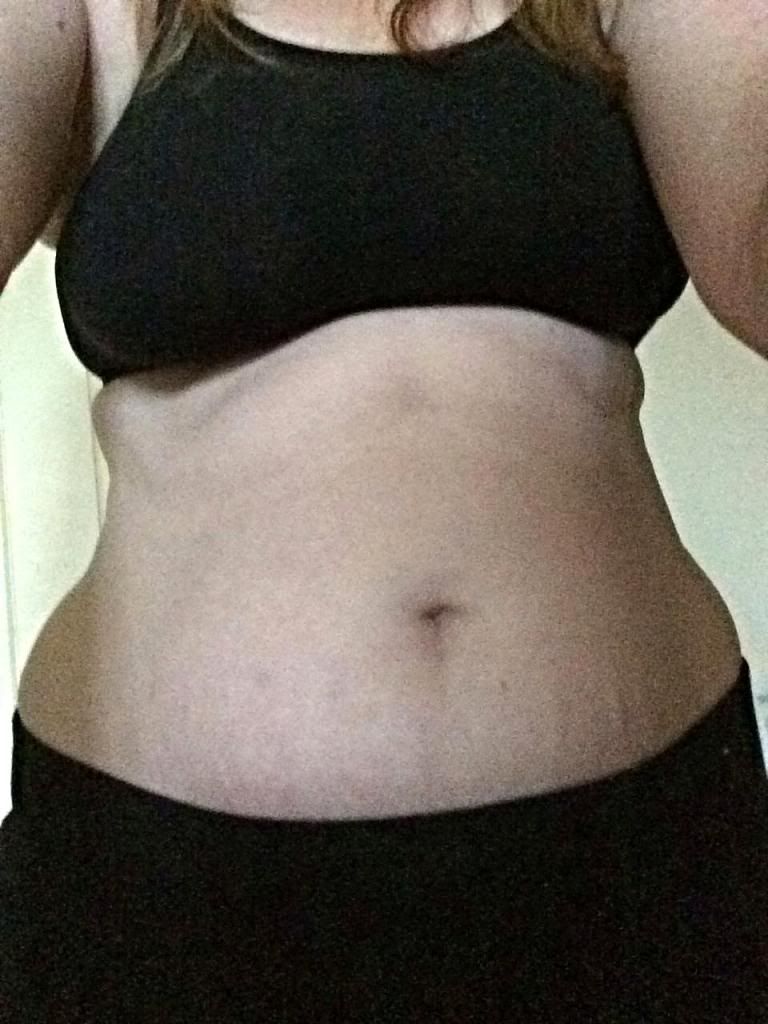 "Before" 31st Dec 2013
"After 9 weeks" 23.2lbs loss - 9th March 2014
Please excuse the poor quality "before" photo. I wasn't writing a blog when that was taken,
so it was taken just as a record for me, I didn't realise I would be showing it for all to see!
Eek! I also think the photo was taken hurriedly so I could cover up again! As you can see from the after photo, the results aren't too dramatic YET and I still have a fair bit of weight to lose, but I WILL get there and stay there this time. I shall keep you posted...
This is a HUGE deal for me, putting these photos "out there" for all to see but I wanted people to see a real diet with real results not "photo-shopped" before and after photos. *Disclaimer* only alteration is that I clicked "high def" enhancement on the before photo to try and make it clearer, less blurry.
Anyway, just wanted to give a quick diet update. If you are interested in reading about my take on The Harcombe Diet, read my original post here. There is also tons of information on the official Harcombe Diet website. I have no affiliation with the Harcombe Diet, just a very happy, and a little slimmer, customer!
Have you ever tried The Harcombe Diet? How did you find it? Would love to hear your thoughts so please comment below, I do read all comments. Thank you.
Enjoy the rest of your day.