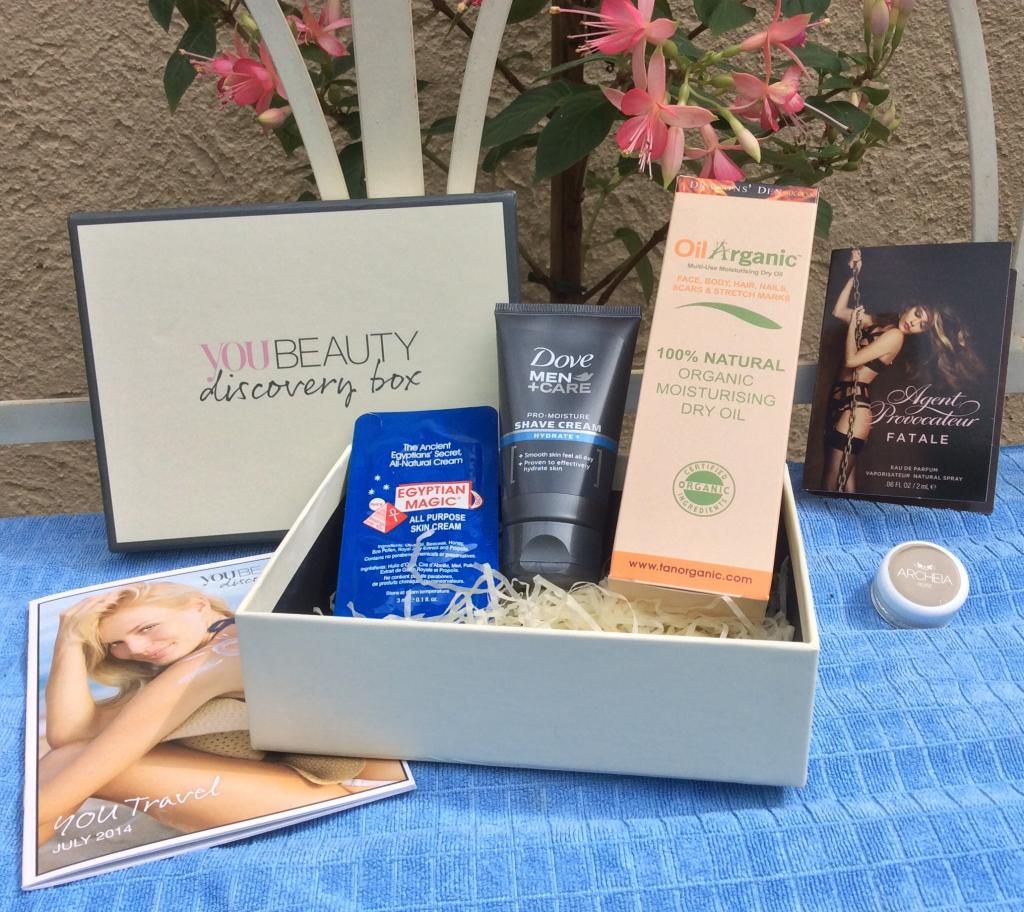 Yes, it's that time again and today I have taken delivery of my July You Beauty Discovery Box. It arrived in super quick time this month!
July's theme is You Travel.
To be honest, I wasn't as impressed with this months selection as I have been in previous months. That said, it is still fantastic value for money at £6.95.
The first item I chose was Tan Organic Oil Arganic Moisturising Dry Oil 100ml RRP £24.99. It says it is a multi-purpose dry oil which can be used on face, body and hair. I think I shall try it on my hair first because I've just used up my Avon Argan oil. I'm not sure if it's to be
used on wet or dry hair, though. If anyone has tried it, please let me know which is the best way to use it.
The second item I chose was Archeia Rose Rejuvenating Cream 5ml. This is a tiny pot, but the full size 15ml pot retails at a wapping £47.99 so this tiny pot is worth £16! It is meant to have anti-ageing properties so I am looking forward to seeing if it is worth its expensive price tag.
The box also contained 3 extra items:
a sachet of Egyptian Magic Skin Cream,
an Agent Provocateur Fatale Eau de Parfum sample vial
and a 50ml Dove Men Pro-moisture Shave Cream.
I shall pass the shave cream onto my hubby or one of my sons. I did feel the men's shave cream was a bit random for what is essentially a female beauty box.
Did you subscribe to any boxes this month? What are you favourites?
Thanks for reading.
Enjoy the rest of your day.
Take care,
CJ xx
**purchased with my own money