It's been a couple of weeks since I received my Makeup Revolution order and I have had time to have a good play with them so here is my first review.
The first item I have chosen to review is the small Baked Eyeshadows palette in Chocolate Deluxe.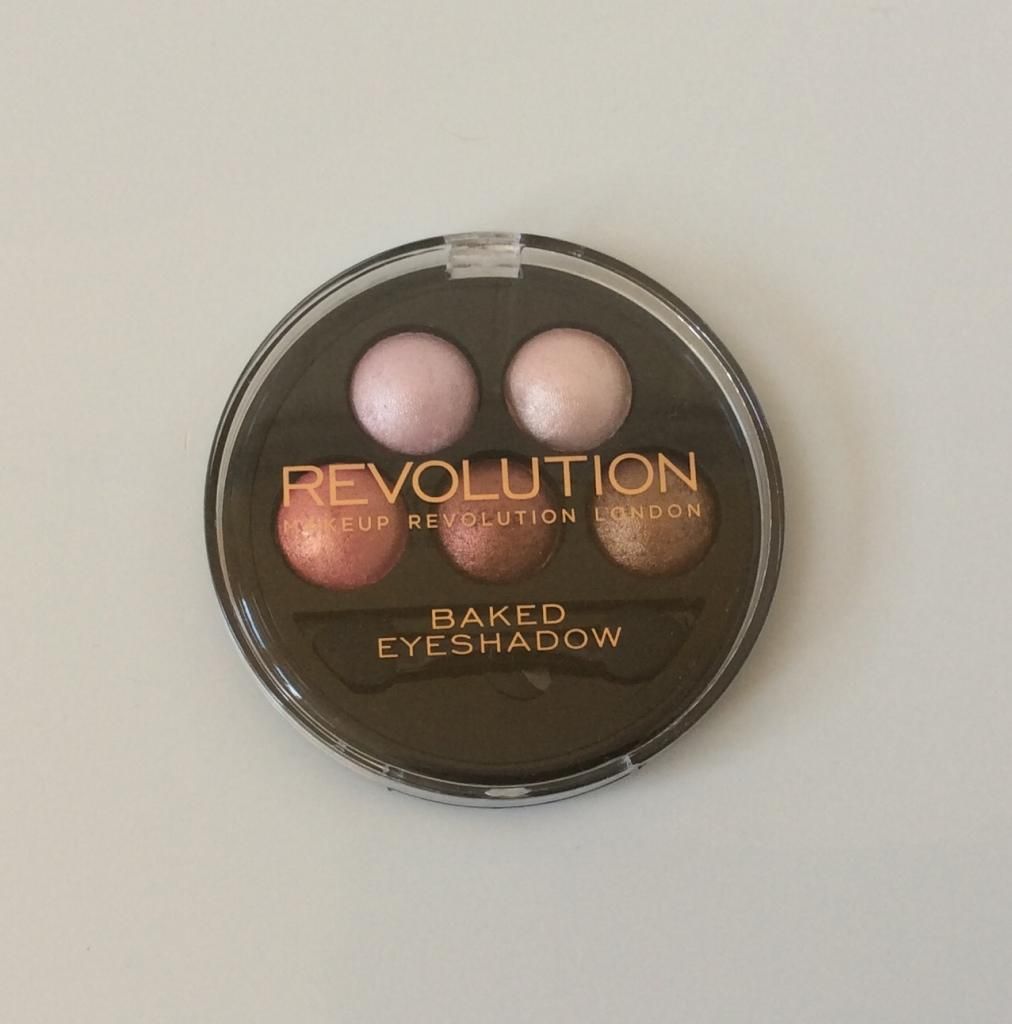 The packaging of this palette isn't as nice looking as some of their larger palettes, it is just plastic with a clear lid and no mirror, but it costs just £2.50 so I think this can be forgiven and it's certainly not a deal breaker for me.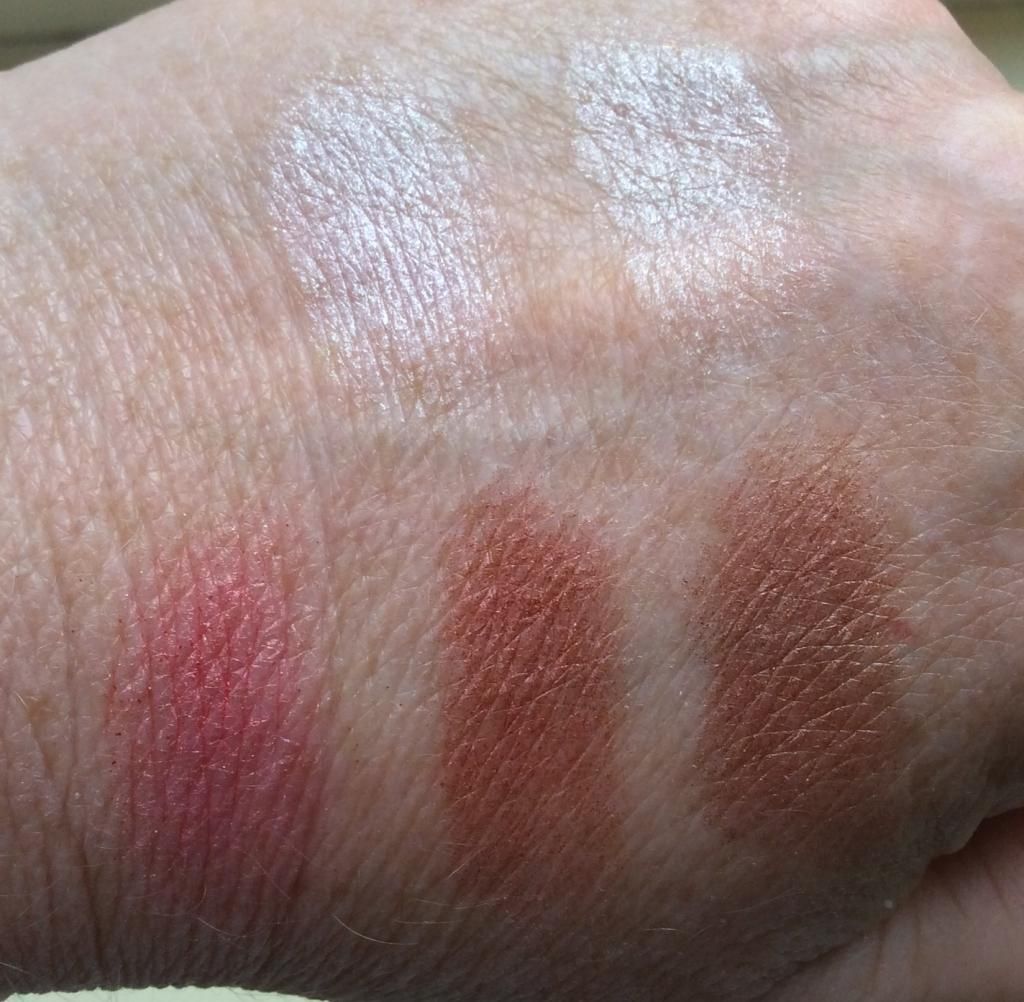 The palette contains 5 eyeshadows. They are not named but there are 2 pale shimmery pinks which are very similar but one is slighter warmer than the other, a deep pink, and two chocolate browns, one slighter bronzer than the other, see swatches above. There is some fall out but not too much considering the cost.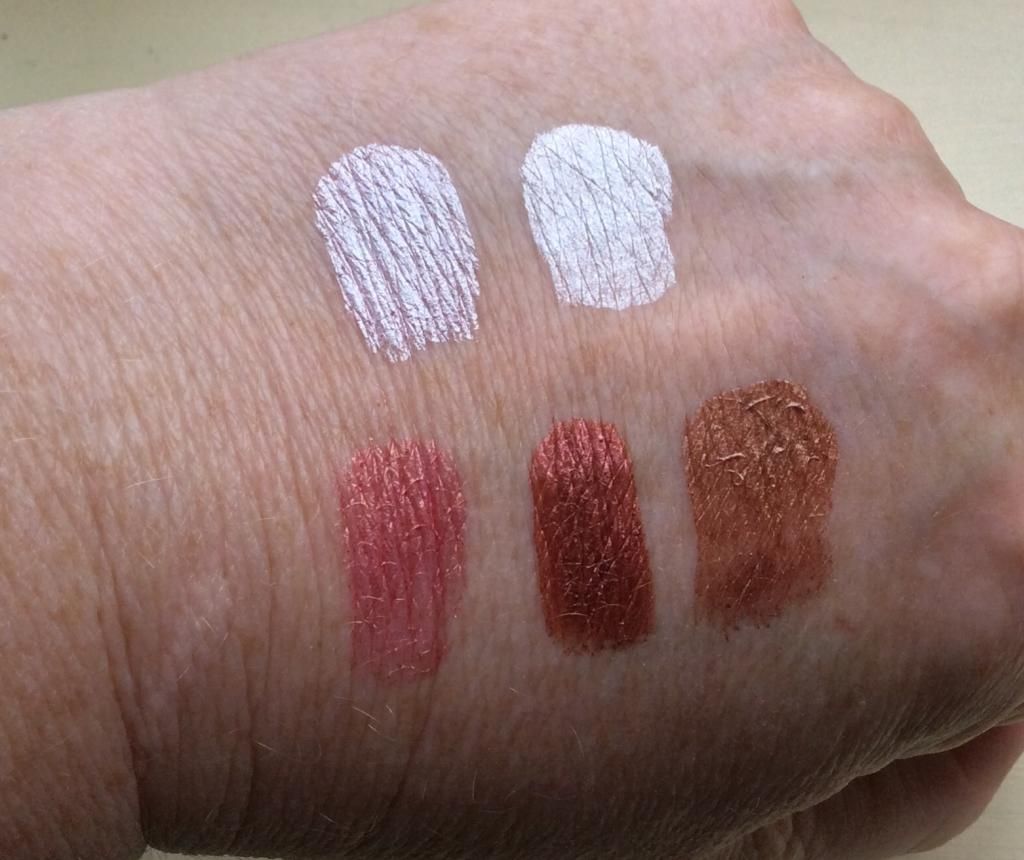 The joy of baked eyeshadows is that they can be used both wet and dry. Above is a swatch of them wet. As you can see it makes a more intense colour.
When I try a new brand I like to do a longevity test and when I first use a palette I do not use any primer so that I can see how well it lasts on its own.
Here are the shadows applied, dry:


I found they applied easily and I was pleased with how they looked.
However, 10 hours later...

I was so disappointed to see the shadow had creased and had almost disappeared. Then I realised the price of the eyeshadows, which works out at 50 pence per colour, and thought what did I expect?! Anyway, determined not to be defeated, the next day I applied the same eyeshadows, but this time I first primed my eye lids with Urban Decay's Primer Potion.
This is the result after 10 hours with primer...

Wow! What a difference a primer makes! I really do like the shades in this palette and, if applied over a primer, then I think this is a lovely little palette and well worth the £2.50 price tag. I haven't tried them wet yet, so perhaps they will last longer on their own once applied wet.
Makeup Revolution Baked Eyeshadows can be purchased from their website
here
or from Superdrug. There are currently 5 different baked eyeshadow palettes available.
I am really impressed with this range and look forward to reviewing the rest of my purchases from them.
Have you tried this range? Do you have any recommendations?
Thanks for reading.
Enjoy the rest of your day.
And, as usual, take care!
CJ xx
**puchased with my own money