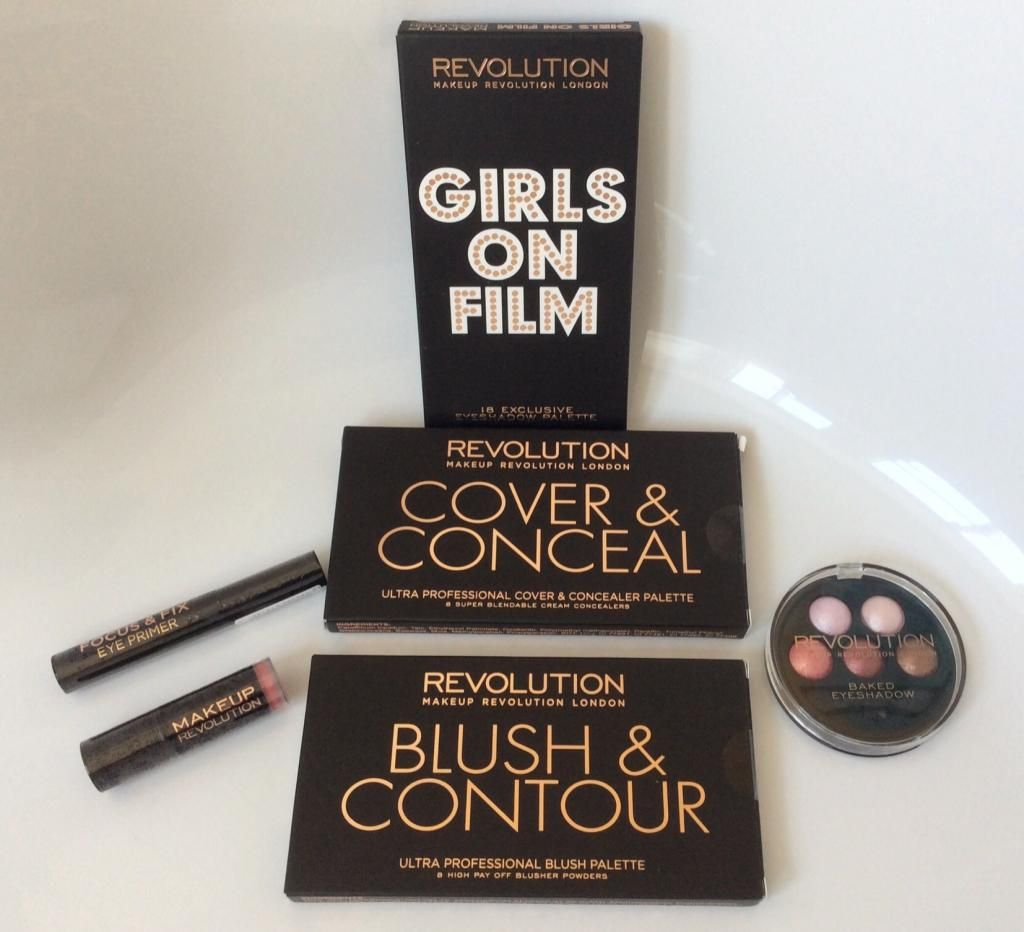 Yes, I know, I know, I'm very late to the party with my very first purchase from the Makeup Revolution range. I have been tempted ever since this range first launched because the Naked dupes looked fantastic. However, I already have all 3 Naked palettes plus the MUA dupes for 1 and 2 so I resisted. Then they released some more products and resistance was futile!
As soon as I saw the Girls On Film palette I knew I HAD to buy it for my best friend. Back in the 80's she was a massive Duran Duran fan, a Durannie as they were known. I knew she would love this palette purely based on the name of it and love it she does. She says when she opened it she bored her hubby by singing the lyrics the shades are named after!
Now being a virgin to Makeup Revolution, I couldn't make an order without trying out the brand for myself, I mean it would be rude to give a gift before I knew if the quality was any good, wouldn't it?! So into my basket I popped another Girls On Film palette for moi along with a Cover & Conceal palette, a Blush & Contour palette, a baked eyeshadow palette, an eye primer and a lipstick! Well if you spend over £30 delivery is free, so it would be silly not to...
I've not had chance to have a proper play with them all yet, but first impressions are good and I think I will definitely be going back for more.
Why did they not sell decent, affordable make up like this when I was a teen? *Shudders at the thought of my Constance Carroll days!* (anyone, not young enough to be my child, remember that brand?!).
I will be doing a full review of each product in due course.
Have you succumbed to Makeup Revolution yet?
What did you buy?
You can purchase the range from Superdrug or online here.
Thanks for reading.
Enjoy the rest of your day.
Take care.
CJ xx
*all items purchased with my own money*