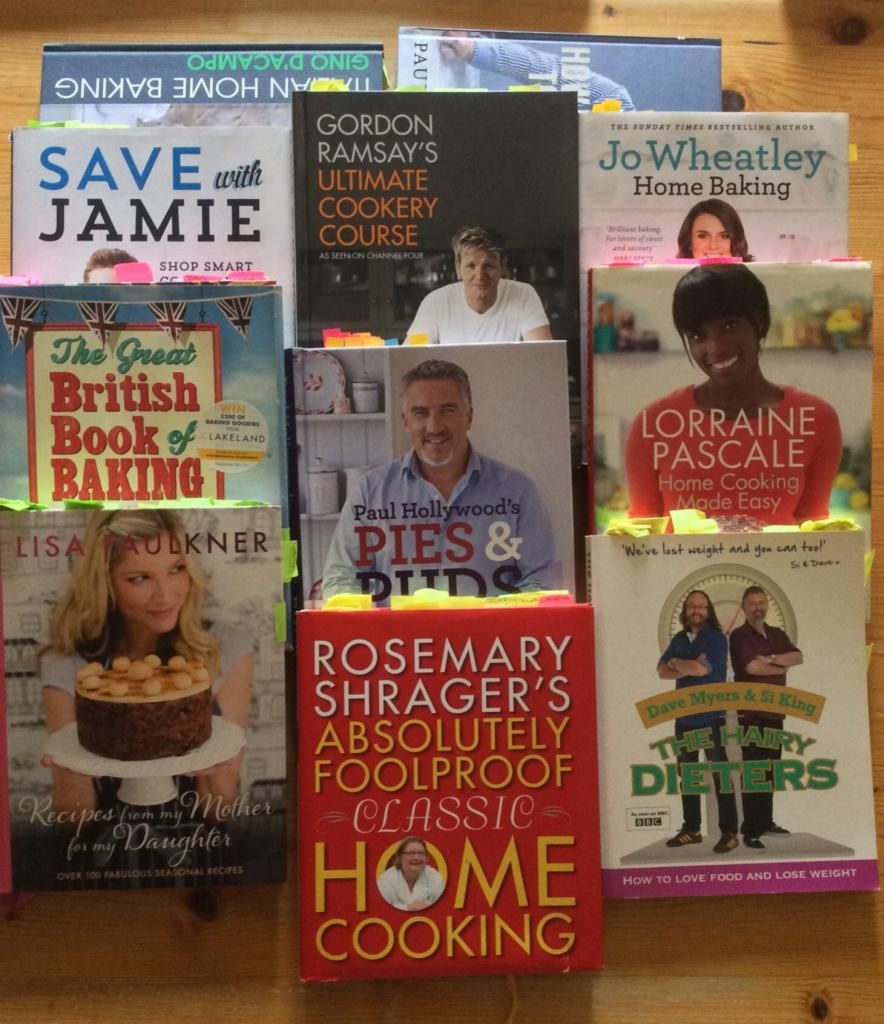 Today's post is totally different to my usual content and is not beauty based at all. I wasn't even sure if I should post it at all considering this is essentially a beauty blog but I have been blogging for 5 months now (I know, I'm still a newbie!) and I feel blogs evolve and you should write about what interests you.
Well, besides beauty, I love baking and cooking. However, lately I have found myself stuck in a bit of a rut! I seem to be cooking the same dishes for my family over and over again. You know the ones - Cottage Pie, Spag Bol, Curry, Chilli, Roasts, Pizza, Toad in the Hole,
etc. All the usual favourites which my family DO enjoy, but it does get a tad repetitive. The same goes for baking. I can knock up a Victoria Sandwich cake in my sleep, along with cookies, brownies, fairy cakes but again I stick to a few trusted recipes because I know my family love them and will eat them, rather than risk something they may not like.
Well not any more! I have 50+ recipe books and most of them have "post-it" tabs where I have marked recipes I like the sound of. Every couple of months I do indeed try a new recipe but then I return to the treadmill of the family faves listed previously.
I have decided to try a new recipe every week, either baking or a family meal, and I shall post both my successes and failures here. If I hold myself accountable via this blog then hopefully I will stick with this challenge! I have already done my Meal Plans for the week ahead and I have chosen a new recipe to try on Wednesday. I will report back with the results later this week/beginning of next week.
Thank you for indulging me. Is anyone else going to join me in this challenge? It doesn't
matter if you are a great cook, an average cook or a bad cook, just try something different.
Thanks for reading.
Enjoy the rest of your day.
Take care,
CJ xx