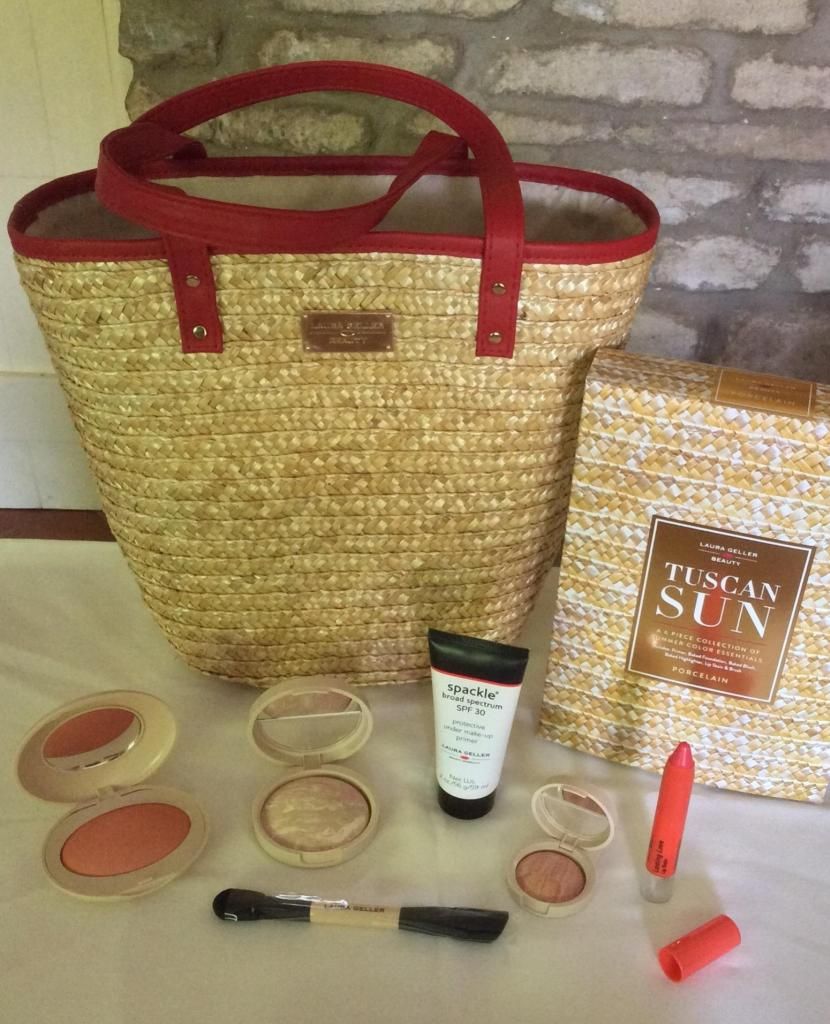 The recent Laura Geller Tuscan Sun Collection TSV from QVC UK arrived in super quick time. In fact it arrived the next day. Well done QVC!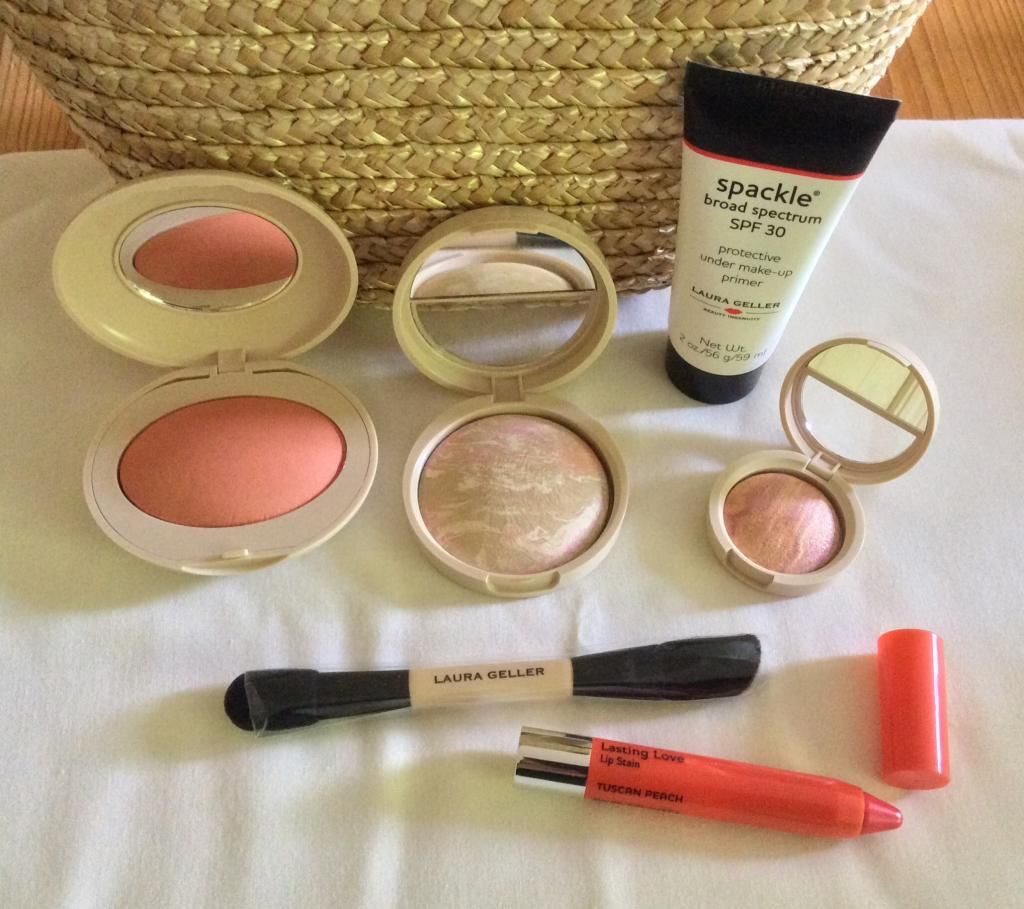 Upon opening the parcel, my first impression was how nice the straw tote bag was! To be honest, I didn't even factor this into my purchase because it was the make up I wanted so to like the bag is an added bonus.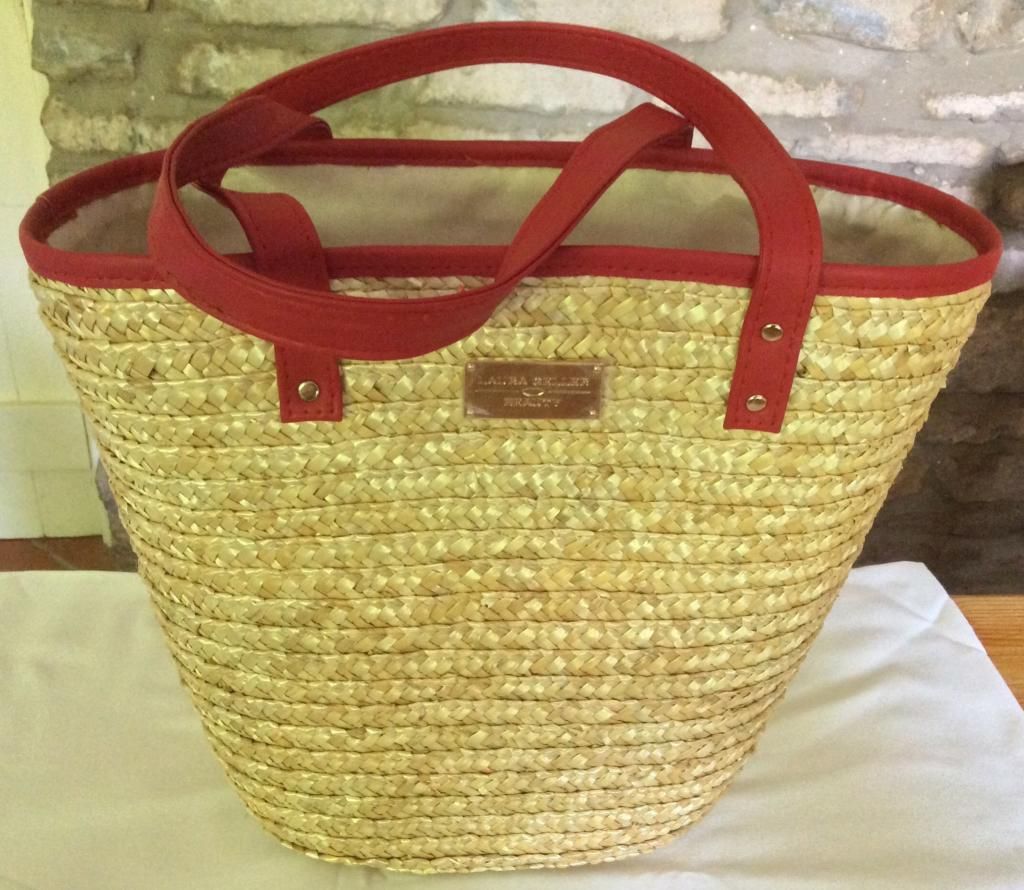 It's not as big as I thought it would be but that is good for me because now my boys are teenagers I no longer have to take the kitchen sink out with me! It has a couple of sewn in pockets inside which I suppose are meant for a mobile 'phone. I wouldn't use it as a handbag though, because I am too security conscious and prefer a zip closed bag.
Now onto the make up. First up is Balance N Brighten. I chose the shade Porcelain which is the palest shade it comes in. This is a pink toned baked foundation and is ideal for my pale skin. I often think, now that I am above 40, that I should switch to a liquid foundation because it would probably be more forgiving on my fine lines. However, I really don't
like the feel of liquid foundations on my skin so for now, this baked foundation is my Holy Grail and I have many (too many!) in my stash. I like this foundation for its colour correcting properties. In the summer months I use it in conjunction with the shade Fair which is darker with more yellow tones. I have tried to swatch it below, but as it is so pale the camera hasn't picked it up very well.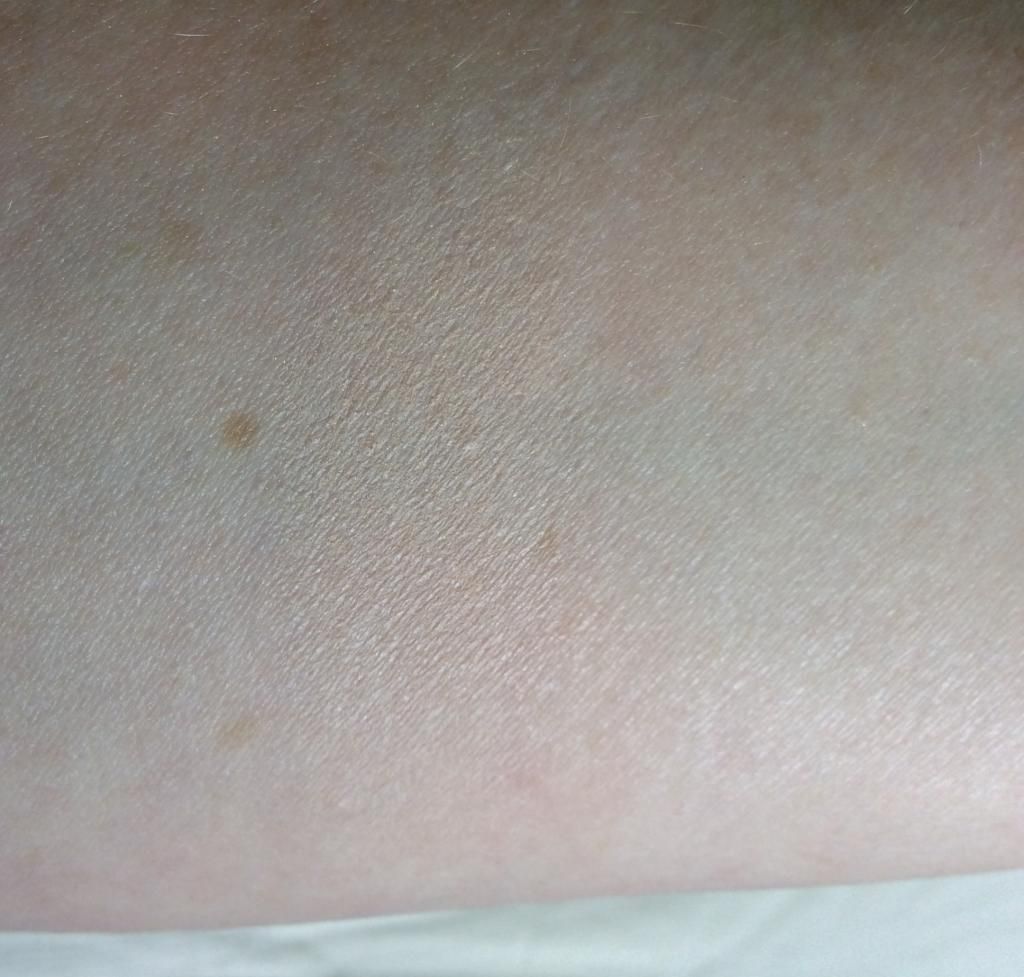 Now I need another blusher like I need a hole in the head! I have so many! This is a Baked Elements Blush infused with Italian Spring Water no less!! I wasn't sure at first when I saw the shade Siena in the pan because it looked too orange for my
complexion but
it is
actually a lovely apricot colour when applied. I love that this blusher comes with a little brush
underneath the compact too. Not the best brush but ideal for when you're out and about for
quick touch ups.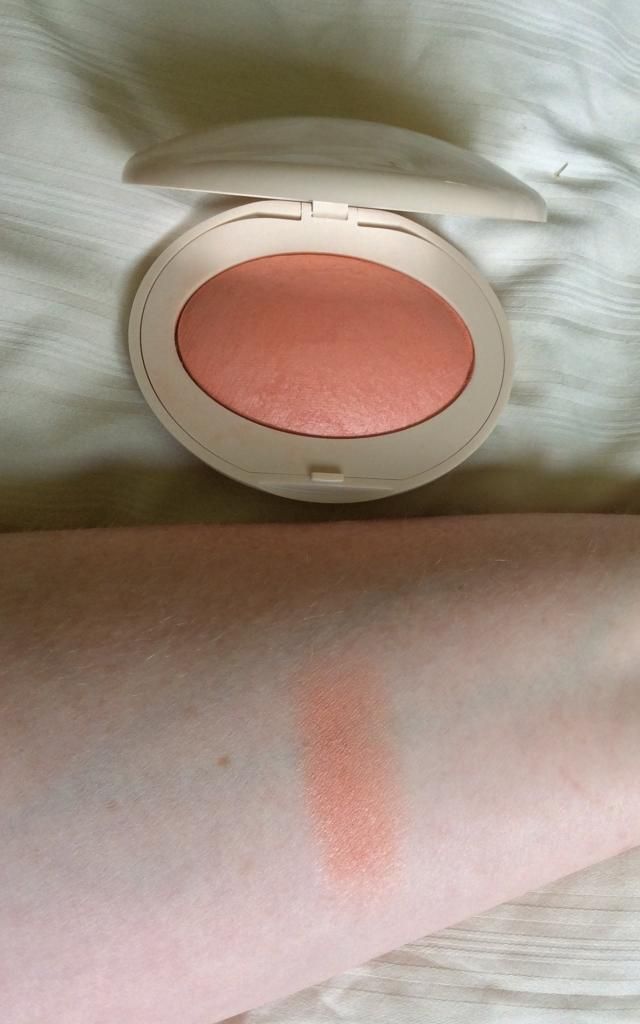 The Baked Brûlée Highlighter in Honey Lavender is a lovely, subtle shade, not too shimmery. Laura says it can also be used as an eyeshadow so I shall have to give that a try
too.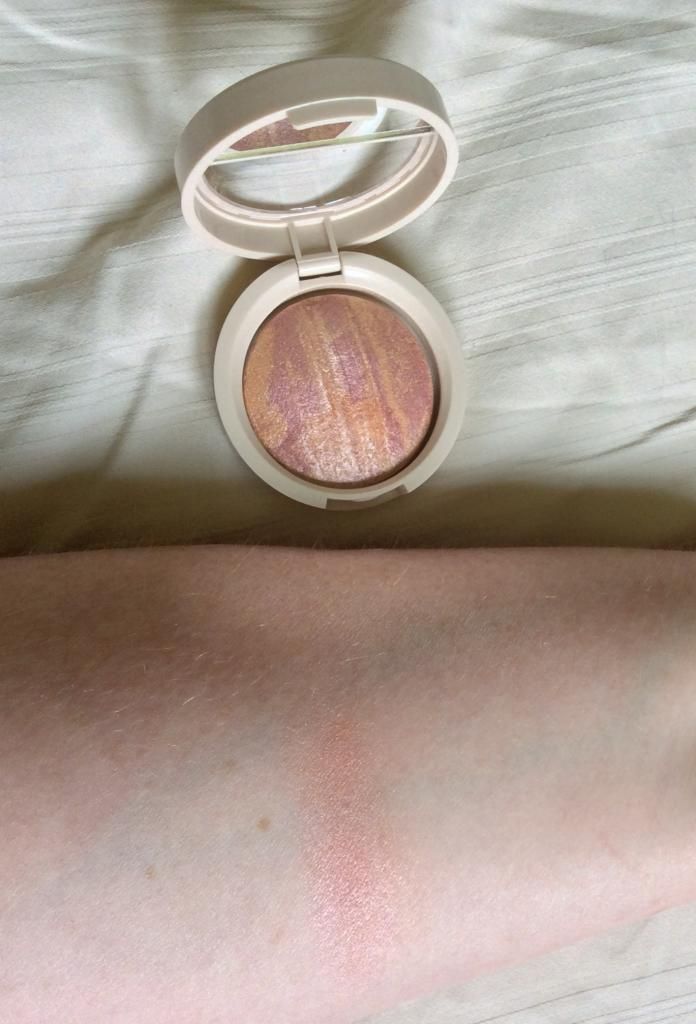 A new product in the range is the Lasting Love Lip Stain. This set came with the shade Tuscan Peach. When I saw this stick in the set, the packaging colour looked quite orange and I didn't think it would suit me at all, however upon application it is more of a mid pink
than orange - see swatch below. I will do a full review of this regarding longevity, etc once I
have had time to try it properly.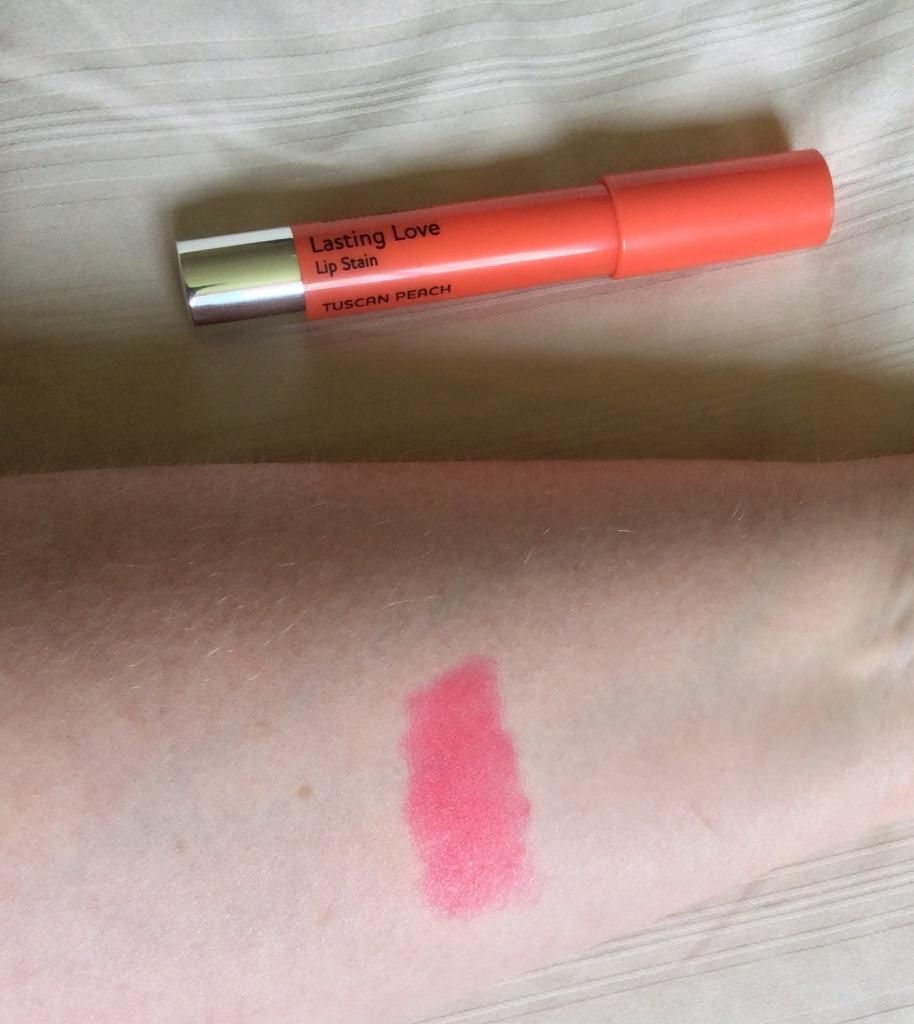 Finally, the kit also came with a Spackle Primer with SPF 30 and a double ended brush. I have tried a different formula of Laura's Spackle and I wasn't too keen so perhaps I will give this one a try but not too sure yet. The brush I probably won't use, it has a brush one end and a large
sponge applicator the other end. I'm happy enough with my Real Techniques
brushes, so shall probably pass this on to my mum.
Overall my first impressions on this set are very positive and I have signed up for the Auto Delivery option whereby I get the same set (but with a different blusher and lip stain colour) in October and January but at the special TSV price.
I purchased this set from QVC for the special price of £38.96 plus £4.95 postage. This price was just for 24 hours and the price has now increased to £49 plus £4.95 postage but if you are still interested in purchasing it is still available here.
Have you tried any products from the Laura Geller range? What are your favourites?
Thanks for reading.
Enjoy the rest of your day.
Take care,
CJ xx
**purchased with my own money.