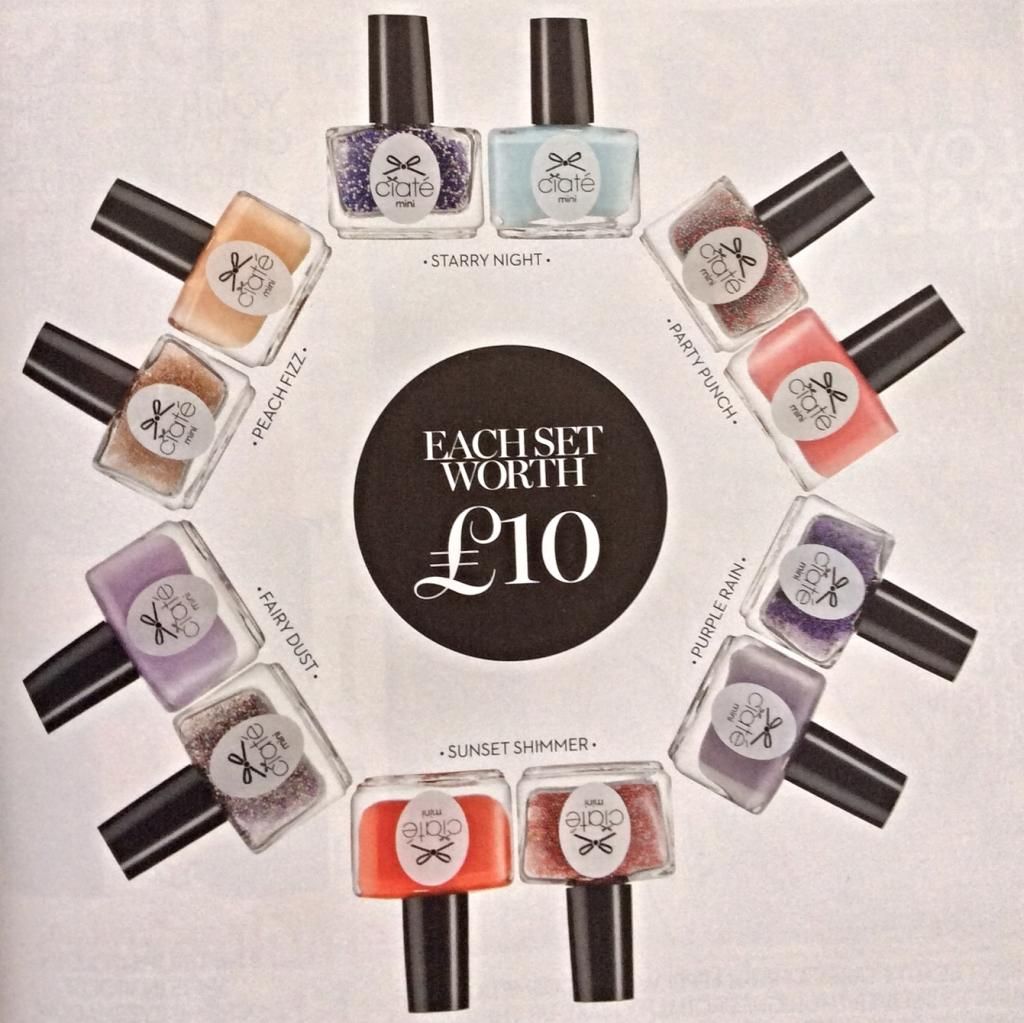 Just a quick "heads up" about some magazine freebies that are out this month.
First up is Red priced at £4. The July issue, out now, has a free gift of Mavala nail polish. It is available in 4 colours and worth £4.75.
UPDATE: I managed to find 2 of the colours -
Wakiki Orange
Moscow
If I discover the other 2 colours I will update again!
Next is Marie Claire priced at £3.90. The July issue is out on 5th June and comes with a free
gift of a Ciate mini caviar manicure kit worth £10 (pic above).
There are 6 sets to choose from:
Peach Fizz
Party Punch
Starry Night
Purple Rain
Fairy Dust
Sunset Shimmer
Then there's Glamour magazine, July issue out on the 5th June has a free gift of an Eyeko Skinny Liquid eye liner, worth £12, in navy blue or black.
Finally, a non-beauty related freebie. I have heard that Tatler magazine has free sunglasses.
I've not seen it myself, so I have no further details of which issue or brand, etc but shall update if I find out.
I don't think I will be going for any of these this month because I rarely paint my nails and I don't use liquid liner. How about you?
Have you found any freebies this month?
Thanks for reading.
Enjoy the rest of your day.
Take care,
CJ xx