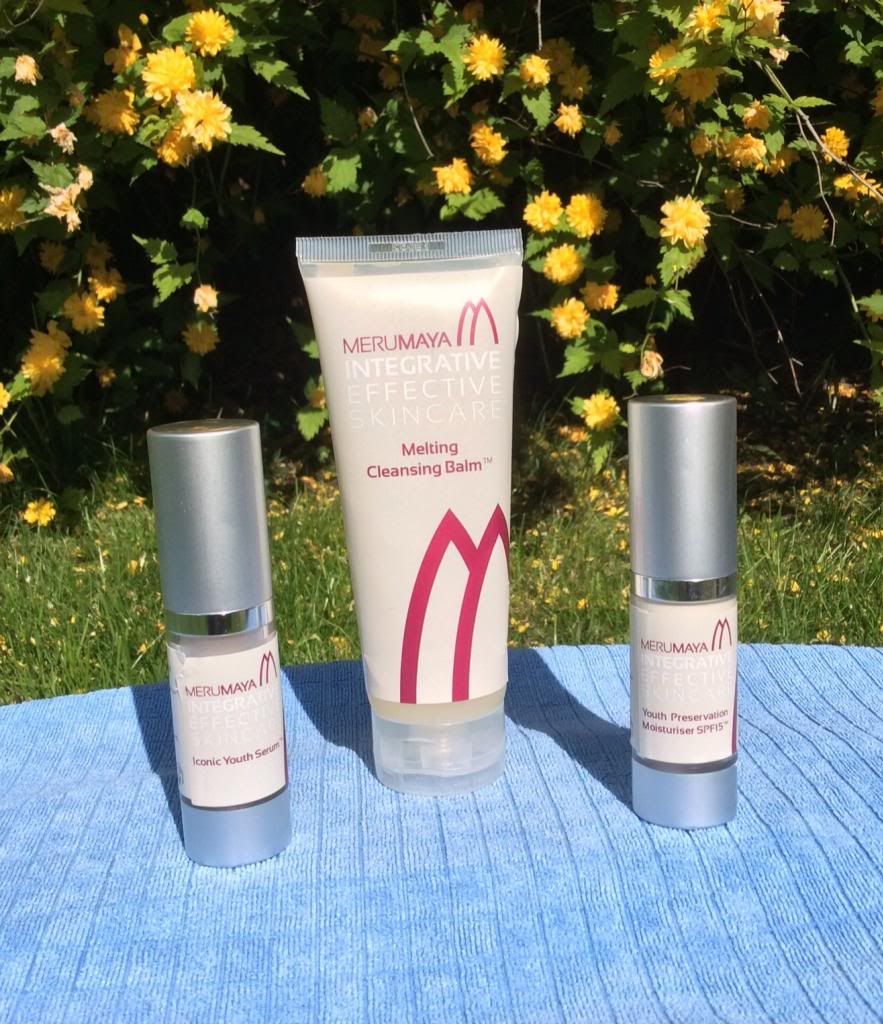 I wanted to give the products a good try before posting my review and now I have used them up I thought it was about time I posted my thoughts.
Merumaya is the brainchild of Maleka Dattu and her products are paraben free and are not
tested in animals. I love the fact that she used the first 2 letters of her parents names, her
sister and daughter and herself to name her range. If you want to read more about the etho
s
behind her brand, then details are on her website
here.
The set I purchased contained; Melting Cleansing Balm 100ml, Iconic Youth Serum 15ml and Youth Preservation Moisturiser SPF15 15ml.
First up is the Melting Cleansing Balm (£14.50). I found this balm quite strongly scented. I am useless as describing scents (sorry!) but I felt it was quite floral. I didn't love the fragrance
but then again I didn't hate it either. It comes in a tube which is much more hygienic than a tub. Here it is applied to my hand: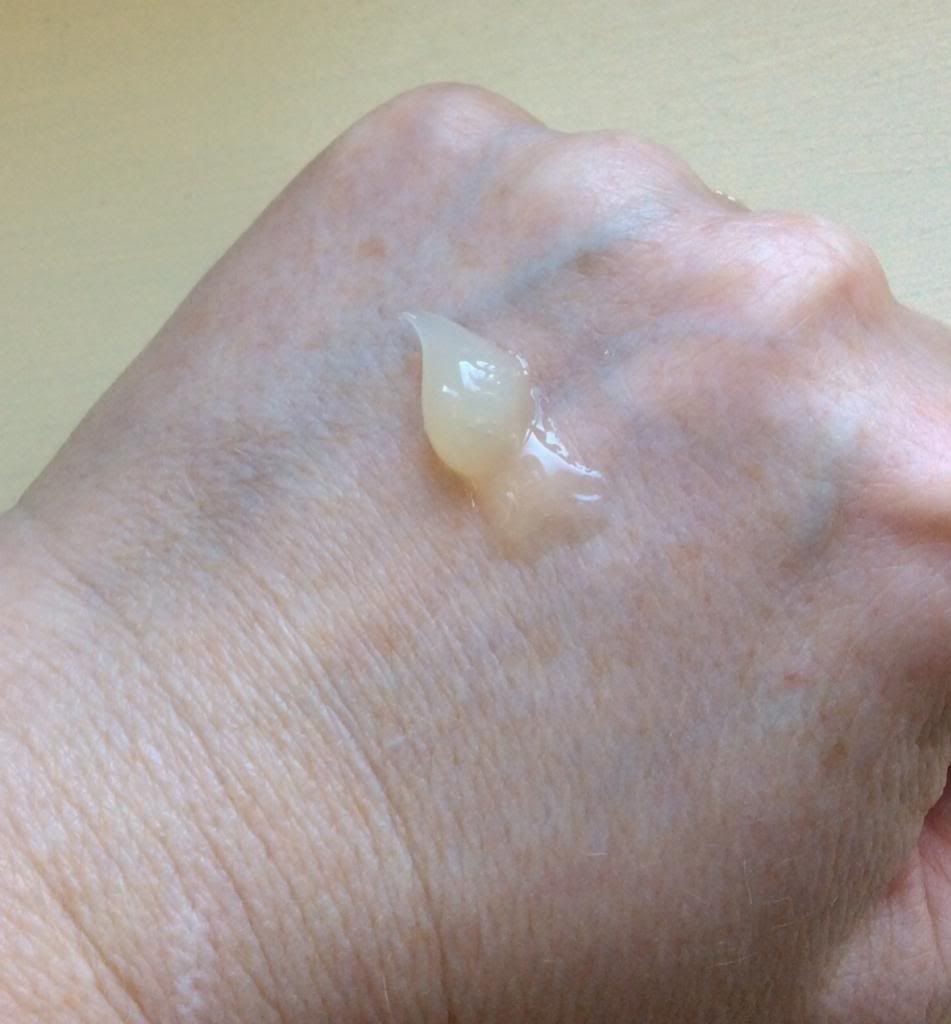 I applied this neat to my face and worked it in to give a thorough cleansing. Then once I had done that I applied a little water to my hands and used this to wet the balm.
This turned the balm to more of a cleansing milk, see below.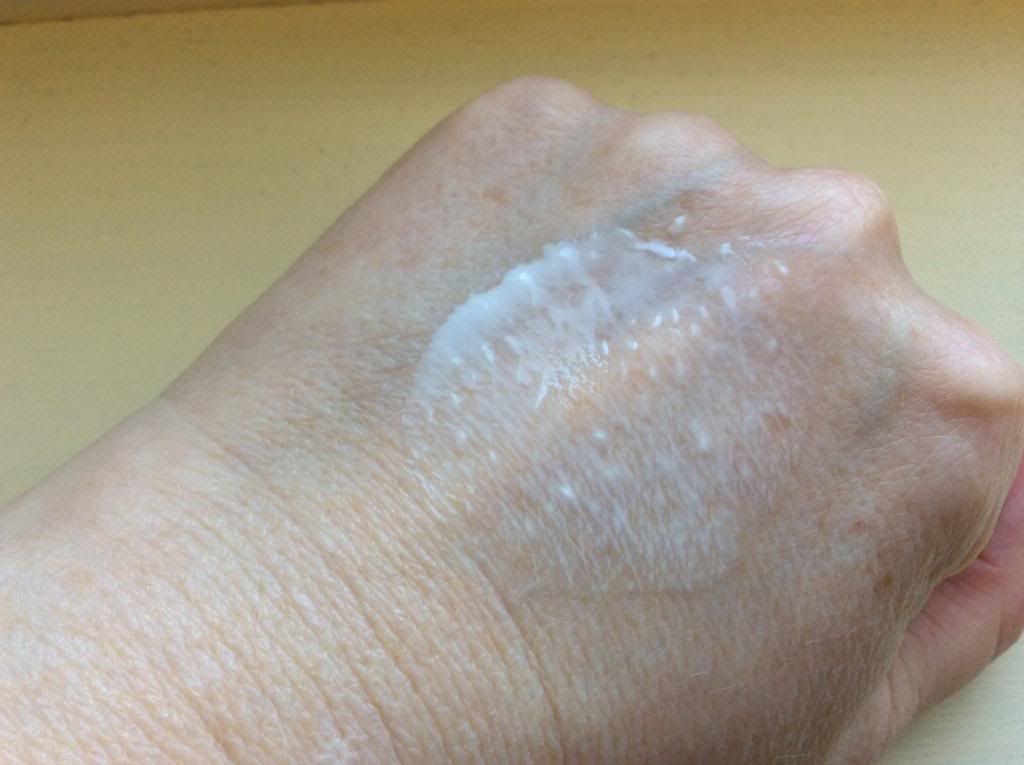 I then used a warm damp flannel to remove the balm. I really did enjoy using this balm. It left my skin feeling clean and not at all tight. I love the fact than it is both a balm AND a milk. I used this for my second cleanse and for my morning cleanse. I did not try it for my first cleanse so I do not know how good it is for removing full make up but I am sure it would cope well, although perhaps you may need a bit more help removing waterproof mascara.
For me, this is the hero product of the 3 items I have tried. I think it would be ideal for travel
because it would avoid the need for packing 2 cleansers because this can be both a "light"
and more "heavy duty" cleanser. I really do like this balm and, once I have worked my way through my cleanser stash, then this will definitely be going on my shortlist for repurchase. If you do purchase this, please ensure you cut open the tube once it's finished because I found a good 2 weeks worth clinging to the sides. Waste not, want not!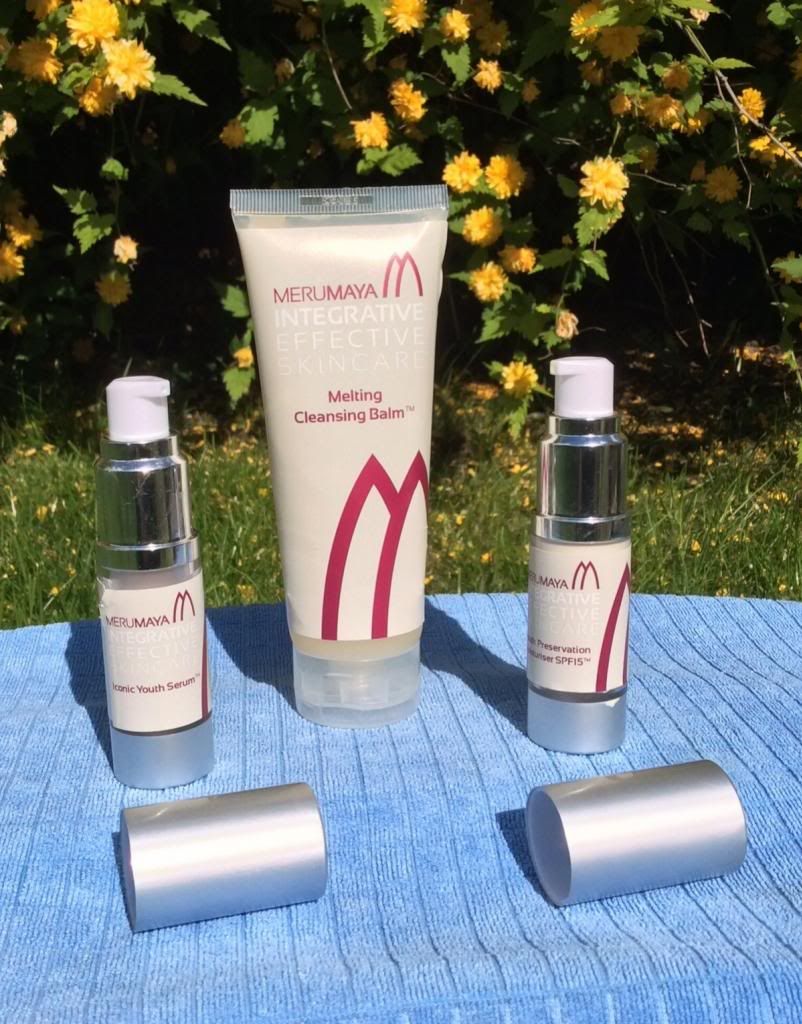 Next up I tried Merumaya Iconic Youth Serum (£20). Unfortunately I don't have a photo swatch of the product to show you. Apologies. From their website it says this serum is "an exclusive complex of 10 active ingredients at full concentration makes this uniquely formulated serum an essential part of every skincare routine. Skin appears youthfully vibrant
and radiant."
It has a pump dispenser and I used this morning and evening and it did feel nice on the skin. Unfortunately, for me, I didn't see any difference to my skin so I won't be repurchasing.
Finally, I tried the Youth Preservation Moisturiser (£17.50). This also came in a pump dispenser. I found the cream quite thick but that is probably due to the SPF15 that it contains. I always find SPFs a tad too heavy on my skin. See swatch below: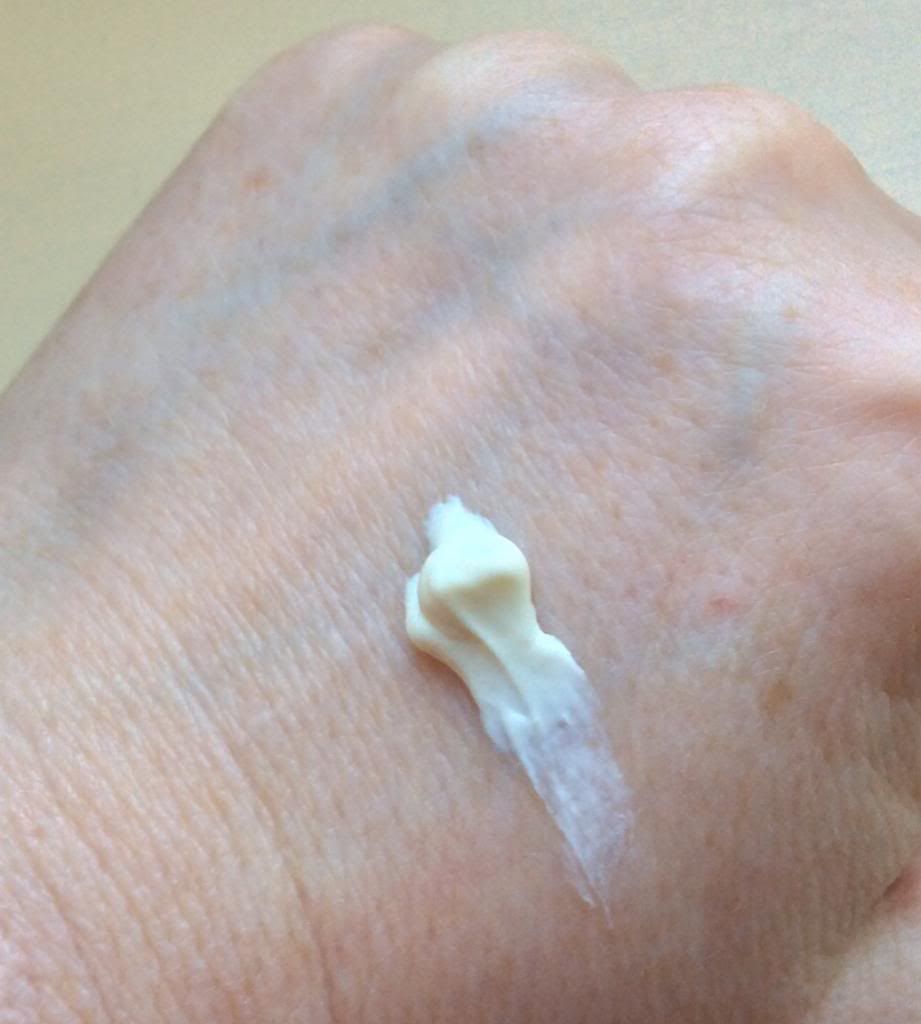 I found it took a bit of working into my skin but it did keep it moisturised all day. I am not really a fan of SPF in moisturiser so for that that alone I will not be repurchasing. I have yet to find any moisturiser that contains SPF that I love. I did have a teeny "niggle" with the packaging of both the moisturiser and the serum. The labels on both cover the bottle right
the way round at the bottom of the bottle so that
you have no idea
that the product is about to run out until it has! I'd much prefer to see how much product is
left BEFORE it is too late. As I said, it is just a small niggle and it wasn't a major problem for me because I always have other serums and moisturisers in stock but if you don't stock pile then you could have an "oh no!" moment when you realise you've run out!
Overall, I do like this brand. As I said, for me the stand out product is definitely the Melting Cleansing Balm. I would also happily use the serum and moisturiser again if it came as part of a set (hint, hint QVC, TSV please!) but I probably wouldn't seek those out individually.
I am also interested in trying the Pure Radiance face mask once I have depleted my stash a tad...
If you are interested in trying Merumaya for yourself, it is available from QVC or directly from the Merumaya website.
Have you tried this range? Which were your stand out products? Are there any you would
recommend? I would love to hear your thoughts.
Enjoy the rest of your day.
**purchased with my own money