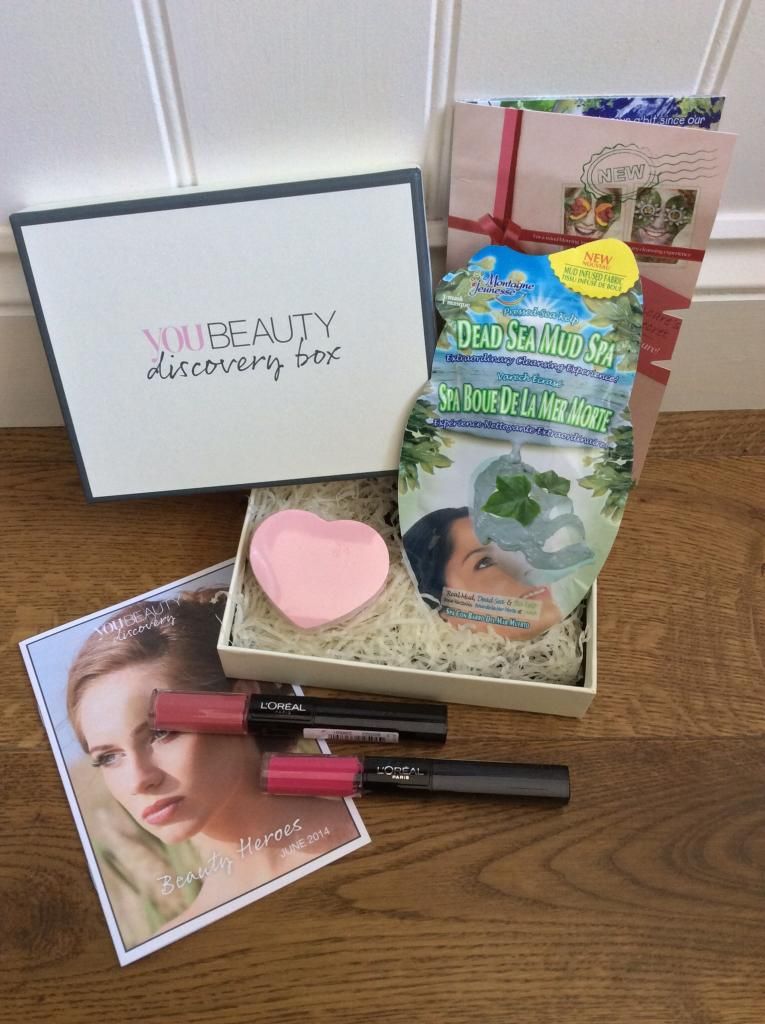 I've just taken delivery of this months You Beauty Discovery box.
The theme for June is "Beauty Heroes".
None of the skin care or hair care products tempted this month but that was because my eyes were drawn to the L'Oreal Infallible 24H Lip Colour.
There were 2 colours to choose from: 110 Timeless Rose and 121 Flawless Fuschia. I've not tried this formula before so in the end I went for both colours!
I shall do a swatch and review for them in due course.
These lip colours retail for £9.99 each so to get both in a £6.95 beauty box is fantastic value.
The box also contained 2 extra treats: a Dead Sea Mud Spa mask from Montagne Jeunesse and an Expandable Face Cloth in the shape of a heart. It looks sweet so will be a shame to "expand" it!
Do you subscribe to this box? What did you choose this month? Full details for this box are here. This is the only monthly box I subscribe to because I think it is great value for money and I do like to be able to choose items for myself.
Thanks for reading.
Have a great day.
Take care,
CJ xx
*purchased with my own money