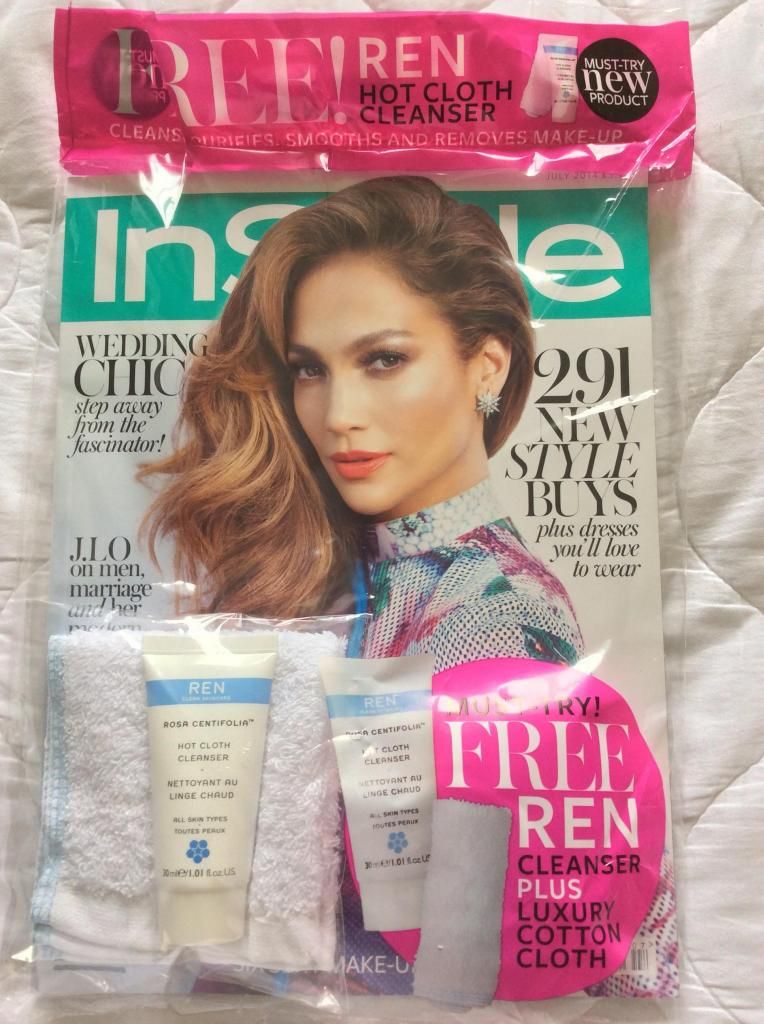 I have already blogged about the magazine freebies for June but, since writing I have
discovered some more, so here is Part 2.
First up (Thanks to a lovely reader, Lovesandloathes, for the heads up on this one!) is Instyle magazine, out now. It is priced at £3.90 and the July issue comes with a 30ml REN Rosa Centifolia Hot Cloth Cleanser with a luxury cotton cloth. This is the only freebie I have gone for this month.
Whilst shopping today, I saw the July issue of Cosmopolitan magazine.
Priced at £3.70, it
comes with a free pair of sunglasses and a packet of strawberry Mentos!
There are 3 styles of sunglasses to choose from.
Finally is Harpers Bazaar magazine. The July issue, out now, priced at £4.20 has a free Leighton Denny nail polish. The polish is worth £11 and there are 6 colours to choose from.
It certainly seems to be the month for free nail polish!
I've not managed to track down Tatler so have yet to see what their sunglasses are like.
My post regarding this months magazine freebies Part 1 is here.
Please comment below if there are any others that I have missed out on.
Thanks for reading.
Take care,
CJ xx