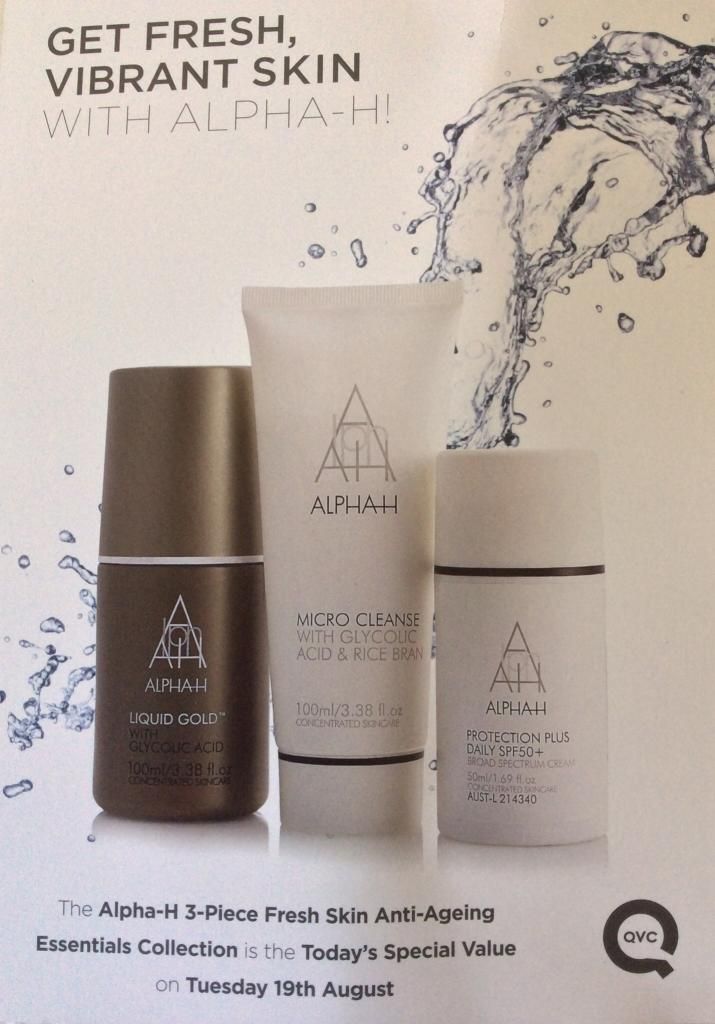 Today I received a postcard through the post from QVC with details of their Alpha-H TSV which launches this Tuesday 19th August at midnight.
The TSV is called the Alpha-H 3 Piece Fresh Skin Anti-Ageing Essentials Collection.
It contains the following products:
Protection Plus Daily SPF 50+ 50ml, a 3 in 1 moisturiser, sunshield and make up primer which helps diminish the appearance of wrinkles.
Liquid Gold 100ml, a powerful treatment which works to revitalise tired and ageing skin while you sleep.
Micro Cleanse 100ml, an invigorating exfoliant which helps banish signs of fatigue with cooling cucumber and refreshing mint.
Their postcard doesn't state the TSV price but I'm thinking around the £30 plus P&P (but don't quote me on that!).
Will you be buying it? I'm undecided at present. I do use Liquid Gold and I do like the sound of the other 2 products but I still have lots of skincare in my stash already... No doubt I shall watch the programme and be convinced that I NEED it all!
Thanks for reading.
Enjoy the rest of your day.
Take care,
CJ xx