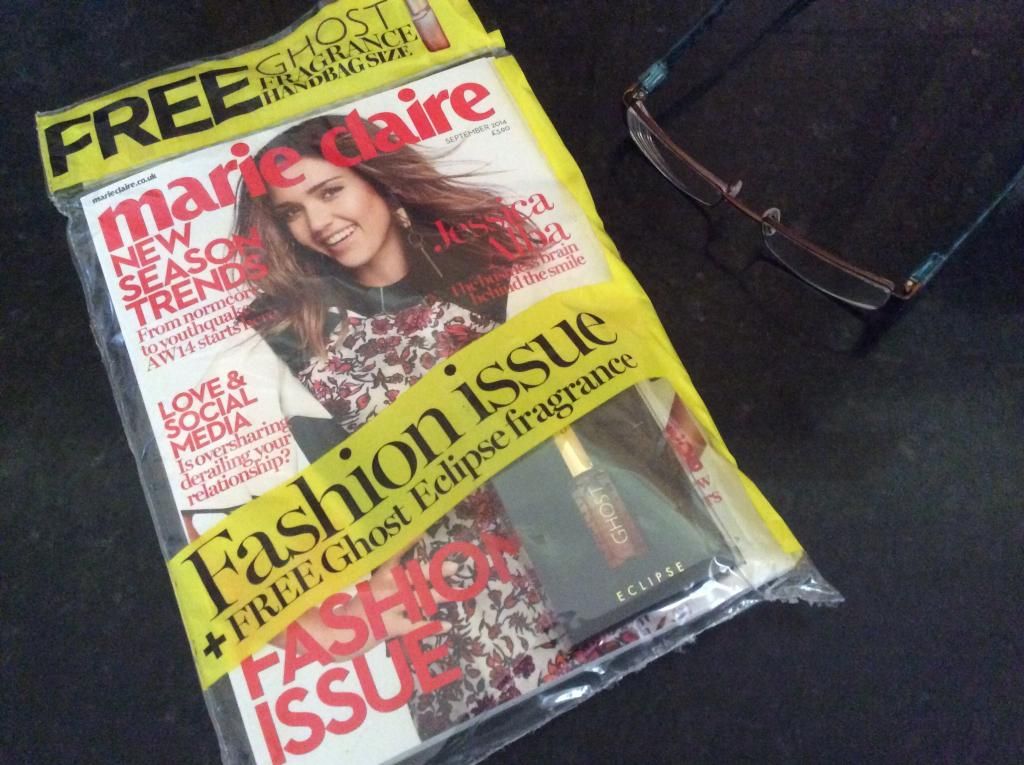 Just a very quick post because, since posting my first August 2014 magazine freebie blog post earlier this week, I have found another freebie that you may be interested in!
This free gift is with Company magazine, priced at £2.60, and is out now. The free gift is a Company Thick & Thin Felt Eyeliner. It looked like it was in black. I didn't go for this freebie because I rarely use eyeliner. I couldn't see a value stated on the front of the magazine.
I did buy Marie Claire magazine with the free Ghost Eclipse Fragrance. It is 3ml and comes in a cute rollerball. Details and a pic are on my earlier post here! I'm also still undecided about getting the REN free gift with Instyle.
It appears the freebies are a bit thinner in the ground this month, unless I have missed any.
Thanks for reading.
Enjoy the rest of your day.
Take care,
CJ xx