Yes, it's that time again - magazine freebies!
So far I've only managed to find 2 freebies, but I shall post if I discover any more.
First up is the September issue of Instyle magazine, out now and priced at £3.90.
This comes with a little REN kit worth £12.
The kit comprises of:
Evercalm Day Cream 10ml
Vita Minerals Active 7 Eye Gel 3ml
Evercalm Cleansing Milk 10ml
UPDATE: I have been told some people cannot find Instyle with the free REN gift but all those who did get one saw them in Tesco. I am wondering if this freebie is exclusive to Tesco so please bear this in mind if you want it and have troubling finding it. Thanks.
I saw this magazine and the freebie when I was grocery shopping this morning and I "ummed and ahhed" and decided not to get it until I checked my stash. I've still not checked my stash yet, but I really wish I had bought it now!
The other freebie this month is with Marie Claire magazine, out on the 7th August. This magazine is also £3.90 and comes with a handbag sized Ghost fragrance.
I have no idea of the exact size, but I think I shall be purchasing this.
UPDATE: I've have now bought this magazine so I can confirm that it is 3ml and comes in a cute rollerball - see pic below.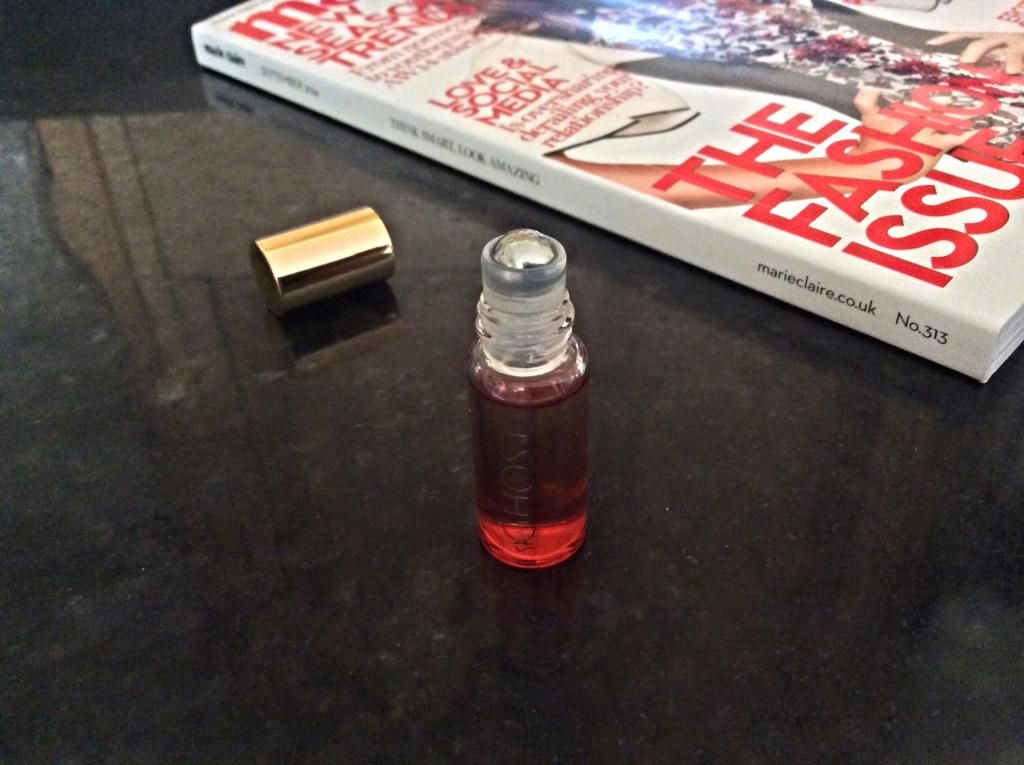 Sorry that I've not managed to find any more freebies just yet but fingers crossed there will be some more.
2ND UPDATE: I have since found another freebie! Details on my Part 2 blog post here!
Have you found any others? Please let me know.
Thanks for reading.
Take care,
CJ xx