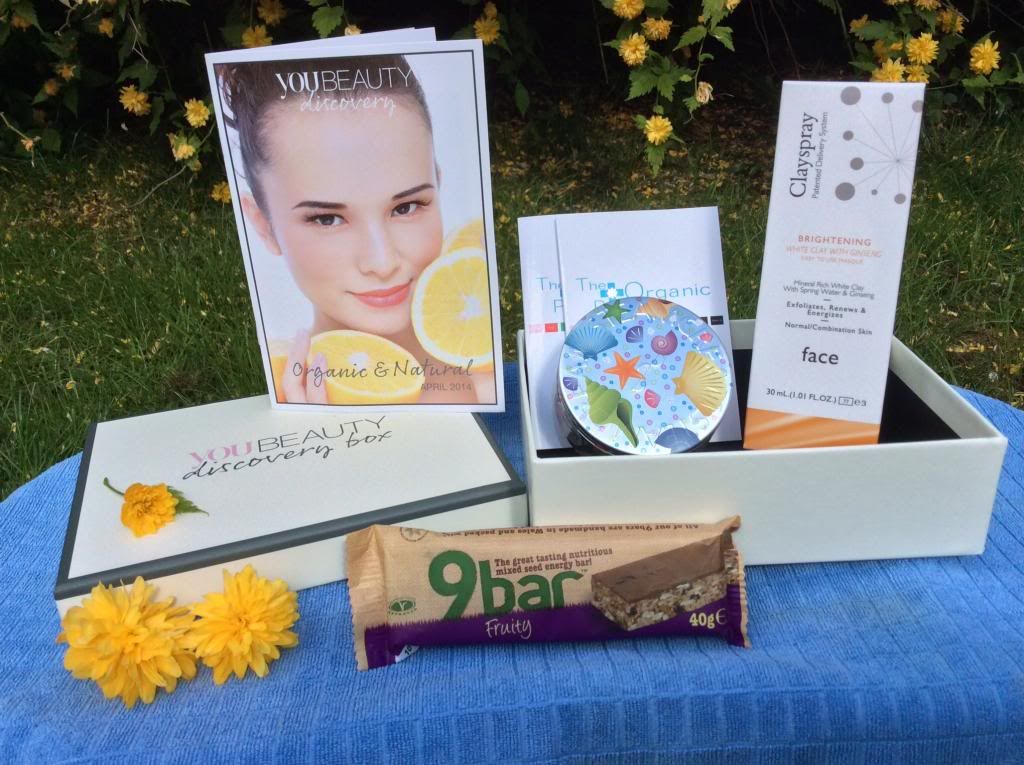 Apologies for going AWOL last week but it was the school holidays here in the UK and I was also a little under the weather so I guess life just got in the way...
Well, after what seemed a VERY long wait this month, my You Beauty Discovery box finally arrived yesterday. This months theme was "Organic and Natural".
The 2 options I chose were: a 30ml Brightening Clayspray and a tin of Steamcream.
I am looking forward to trying the Clayspray and shall report back when I have had chance to give it a good testing. The Clayspray retails for £15 and the Steamcream for around £12.95 but you can get some designs cheaper. Don't you just love the different tin designs?
The box also came with a sample sachet of The Organics Pharmacy Antioxidant Face Cream and a Fruity 9 Bar. I think I shall eat my 9 Bar today whilst they are all scoffing their Easter Eggs!
For those who haven't heard of the You Beauty Discovery Box, it is a subscription box and costs just £6.95 per month and that includes postage! You get to choose 2 items for your box at the beginning of the month, but popular items do go quickly so don't hang around if there is something you really want! As you can see the items I chose this month way exceeded the £6.95 subscription cost so, to me, it is a "no brainer".
If you are interested in learning about the You Beauty Discovery Box, you can find the details here. If you already subscribe, what did you choose this month?
I bought the box with my own money and all links on this blog post are affiliate free - I do NOT
get rewarded if you click on any of them.
Thank you for reading and I would love to hear from you.
Enjoy the rest of your day and, if you celebrate, Happy Easter!
Take care,
CJ xx