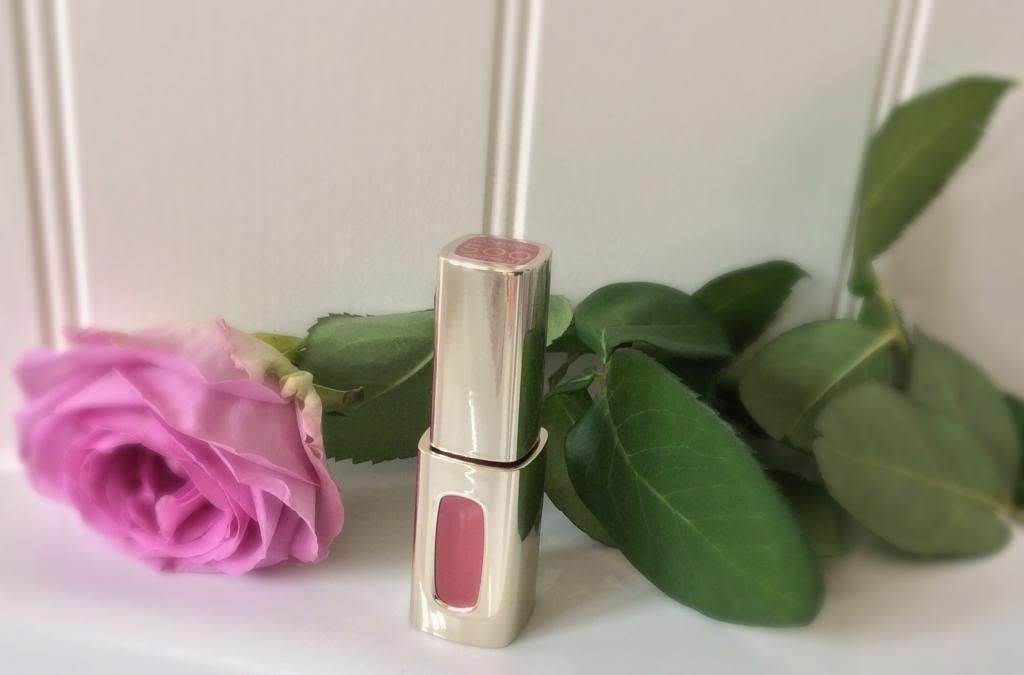 The past few days I have been using L'Oreal L'Extraordinaire Liquid Lipstick which I purchased several weeks ago from Boots for £8.99.
I chose shade 500 Molto Mauve.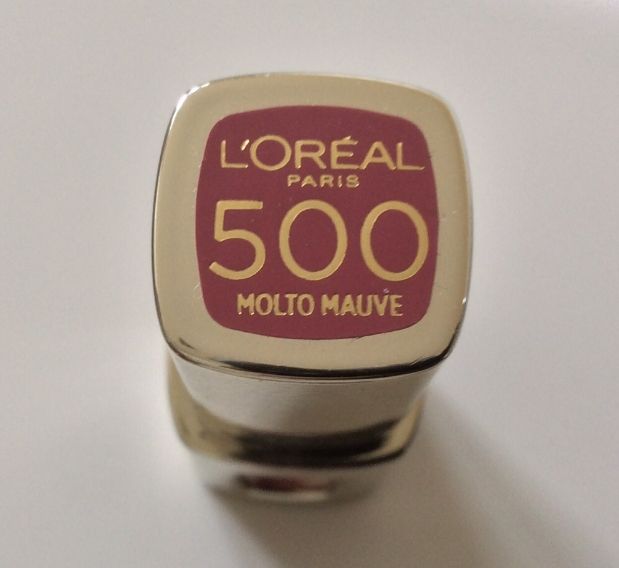 Don't let the name deceive you, to me it isn't mauve at all, more of a "my lips but better" colour. Here it is swatched: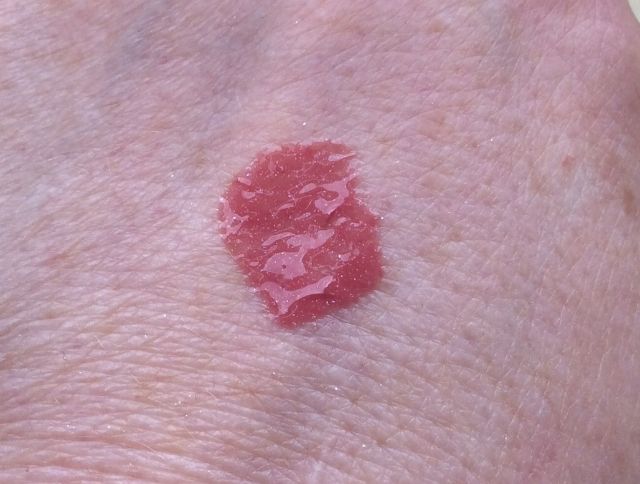 Instead of the usual doe foot applicator, this liquid lipstick applicator is tear dropped shaped.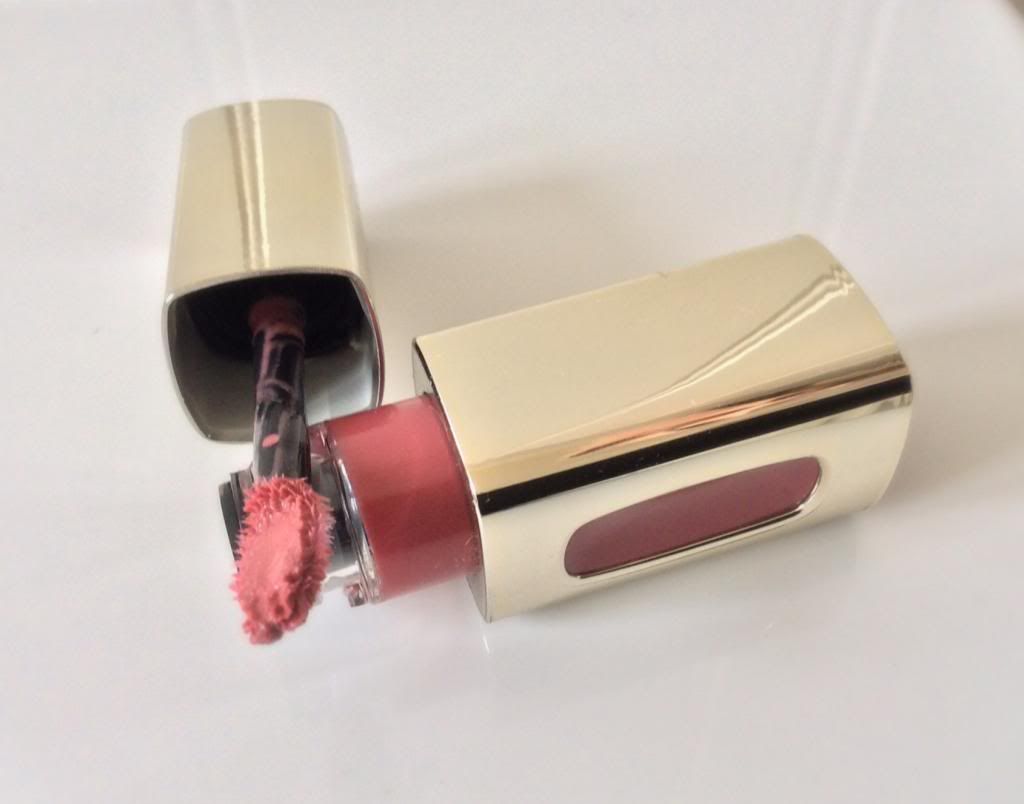 It's not too sticky and it smells lovely. I'm not very good at describing scents, but to me it smells "tropical", sort of like a tropical fruit drink. Told you I was rubbish at scent descriptions! It applies easily and smoothly and isn't at all gloopy.
The "blurb" from L'Oreal describes it as a cross between a lipstick, lip gloss and lip balm.
They say it has the colour intensity of a lipstick, the shine of a lip gloss and the softness of a
balm.
Here it is applied: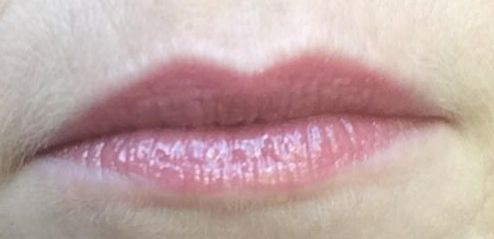 And 4 hours, 1 lunch, 1 hot drink and 1 cold drink later...
Not a great deal left, but L'Oreal make no claims about its longevity.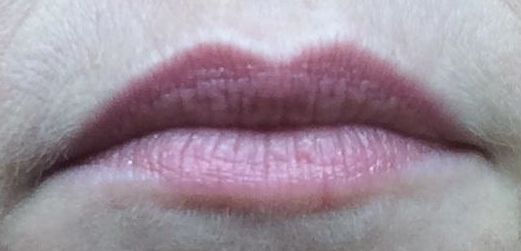 Now I have read a lot of great reviews about this liquid lipstick so what are my own personal thoughts about it? It's okay. Yes, just okay. To me it isn't anything special. It is very soft on
the lips so yes to the softness of a balm. Colour intensity of a lipstick? Again it is okay but doesn't blow me away. High shine of a gloss? Again it is okay but I wouldn't class it as high shine. It is nice enough but would I repurchase in a other colour? I'm afraid not. I seem to be going against the grain of all the other beauty bloggers who have reviewed this and seem to love it but I have to give my honest opinion. Yes I will continue to wear it and I do like the colour and softness of it but given the choice of buying one of these or 4 MUA lip glosses, I
know where my money is going... And before you all shout "but they are glosses, they don't
have the balm included!", yes I am aware of that, but a quick slick of one of my many lip balms first and then the gloss and I'm good to go.
Perhaps my thoughts would be different had I chosen a more vibrant colour, I really don't know.
Have you tried this liquid lipstick? Did you love it? I would love to hear your thoughts.
Thank you for reading.
Enjoy the rest of your day.
Take care,
CJ xx
* purchased with my own money.