I've finally had chance to try the new items I bought from Superdrug the other week.
First up is the MUA Luxe Pretty Edgy Eye Palette which was £8. Now I have several eye shadow palettes from the MUA Professional range, but this was my first purchase from their Luxe range.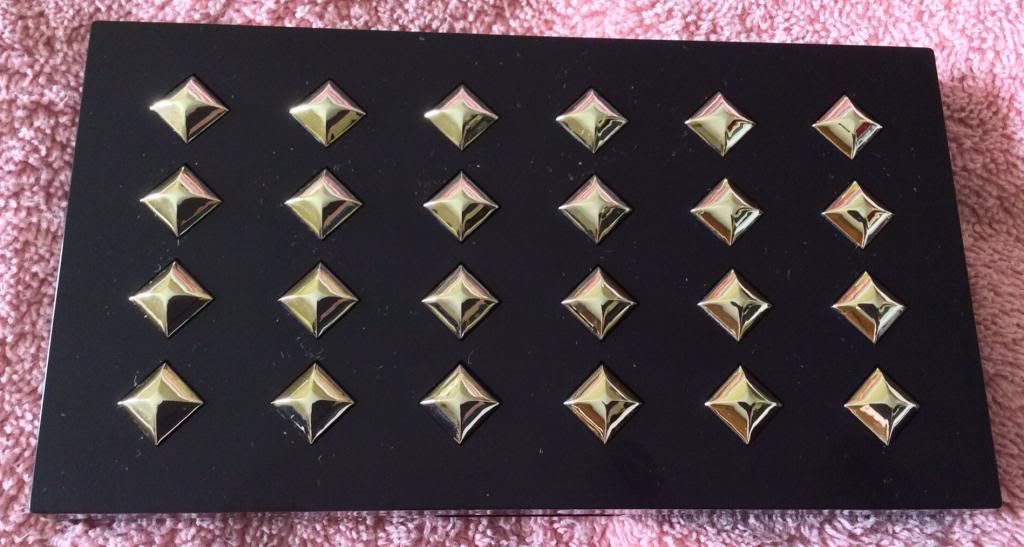 The first noticeable difference is the packaging. The case is much sturdier than the other MUA palettes. This palette is made in shiny black plastic with gold plastic stud detailing in the top. Also, unlike their previous palettes, this comes with a substantial mirror in the lid. It definitely appears more robust than their Professional range. I do like it.
Now onto the eye shadows.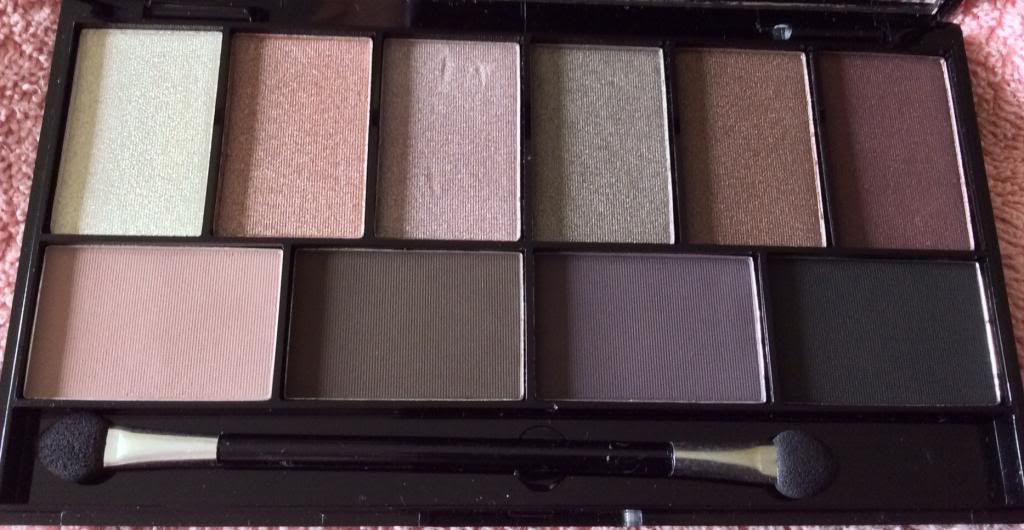 The Pretty Edgy Palette contains 6 shimmer shades and 4 matte shades. I would say they are cool neutrals with some having a pinky/violet edge. The colours are certainly ideal for me.
Swatches of the top row of shimmers, L to R: Antique, Bow, Toile, Ruffle, Flounce, Lace.
Swatches of the bottom row of mattes, L to R: Sinful, Gothic, Wrath, Envy.
I think they are pretty true to colour. I found applying them easy and they are definitely
buildable and easy to blend. I found there was a little fall out but it was minimal.
Here they are applied: ( apologies for my unkempt brows, I'm currently doing a 60 day Revitabrow trial so trying not to pluck them!)
I purposely did not use an eye primer before application because I wanted to see how these shadows held up in their own right. The picture below was taken after 10 hours wear.
I don't know what you think, but I am pretty impressed at their staying power. I think this is a great palette for £8. Personally I think the colours, for me, are more suited for evening rather than daytime. I am not sure that the eye shadows are any better than their Professional range, but then I think they are great too! (Hate the MUA single shadows, though). In my opinion, I think you are paying extra for the packaging.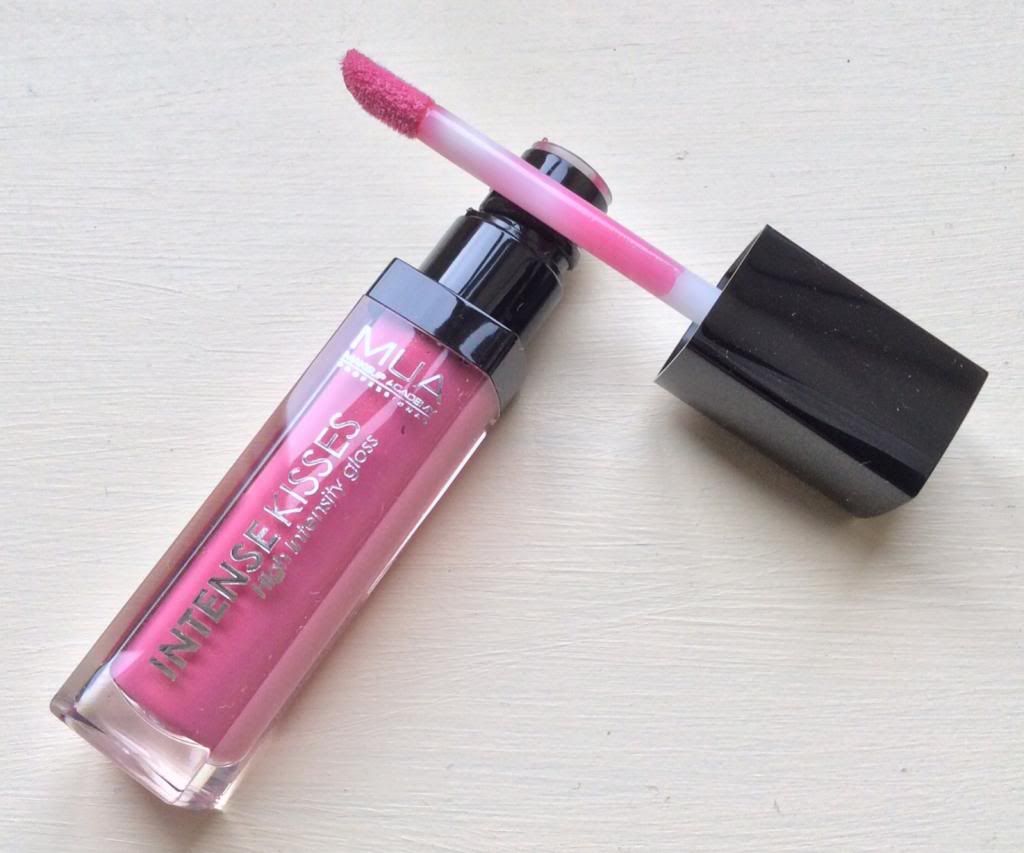 With my Superdrug order I also ordered a MUA Professional Intense Kisses Lip Gloss in the shade "Lips Are Sealed" which cost £2. It has the usual doe foot applicator.
Here it is swatched:
And applied to my lips:
It is a brighter pink than I usually wear, but I do like it. It was easy to apply and didn't feel too sticky. I decided to test the longevity of the gloss so here it is 4 hours later, after a hot drink, a meal and a cold drink.
Yes, it has faded considerably, and there is a little bleeding on my top lip, but I think for a £2 lip gloss this is pretty good. Also, MUA do not make any claims that this is a long lasting gloss. I always know if I like a gloss when I am happy to purchase in another shade. I would most certainly buy other shades of this Intense Kisses gloss. At £2 I really don't think you can go wrong.
Have you tried any of the new MUA Luxe range? What did you think of it?
Would love to read you comments.
Anyway, that's all for now. Thanks for reading.
Enjoy the rest of your day.
Take care,
CJ xx
*both items purchased with my own money.