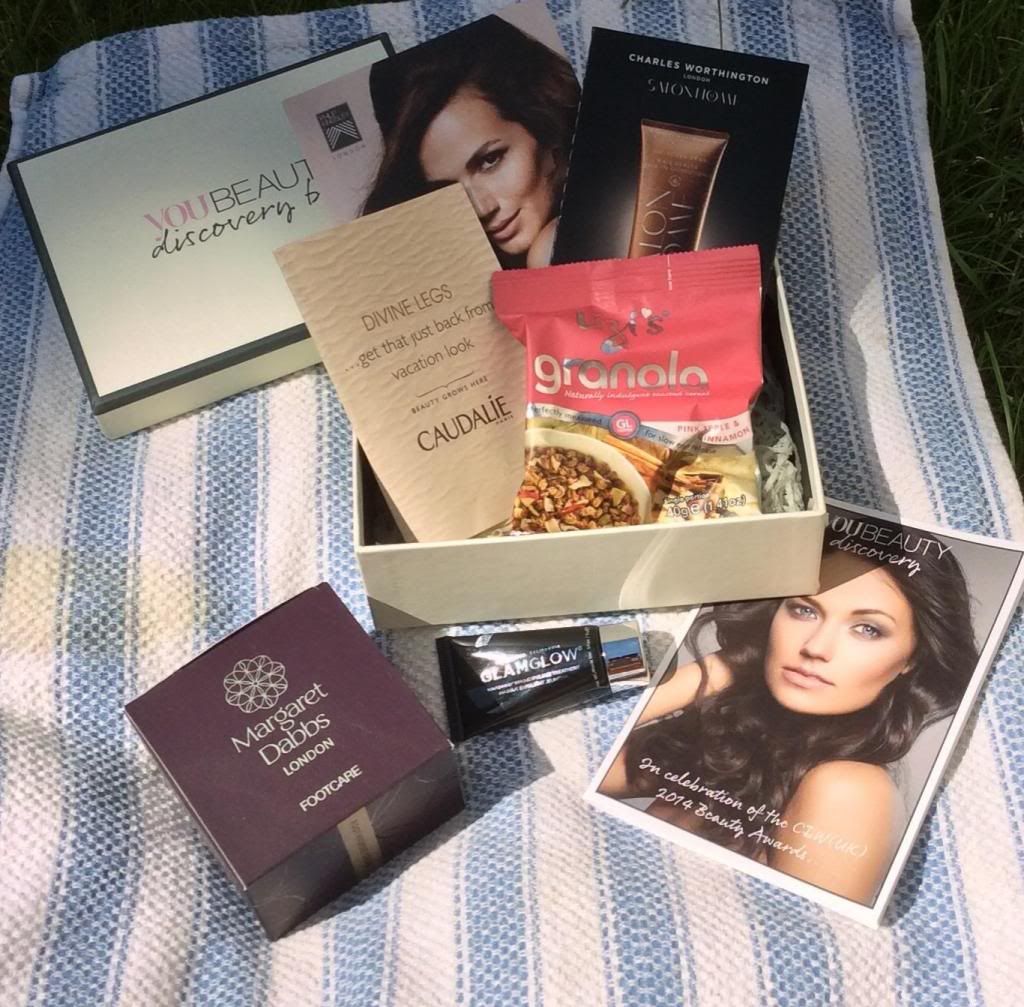 Well my You Beauty Discovery Box for May is finally here! Actually, I received it early this month but it was missing one product so I have had to wait until I could blog about it. Grrrr...
This months theme was CEW (UK) 2014 Awards.
The first product I chose this month was the Margaret Dabbs Foot Hygiene Cream.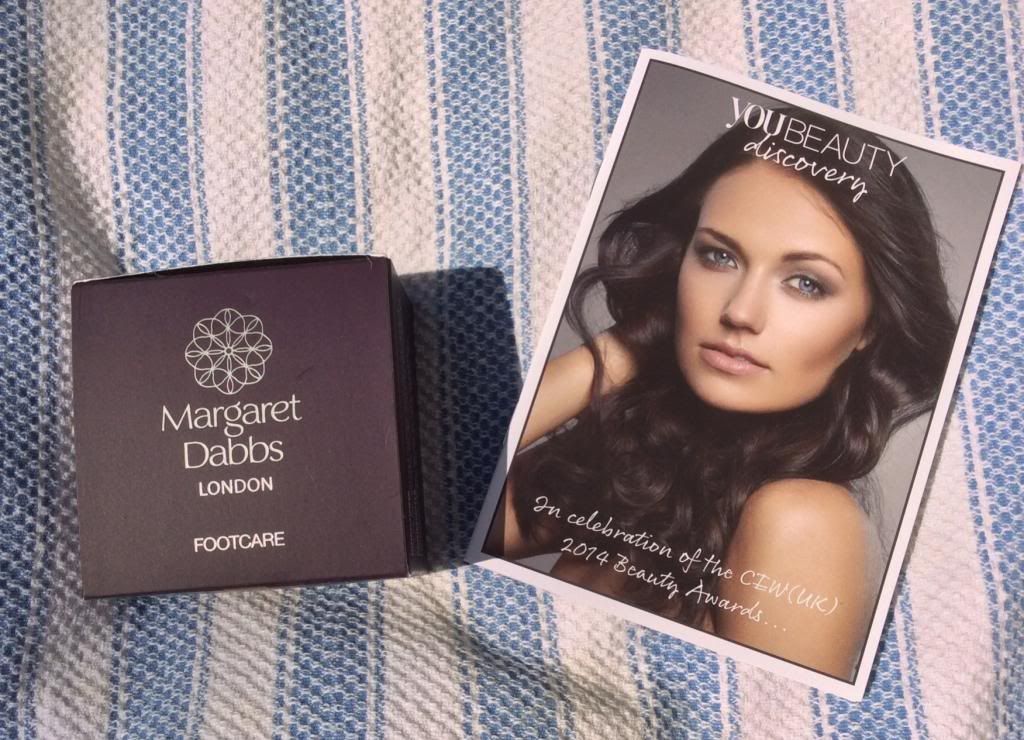 Their website says it's ideal for sweat prone feet so I ordered this for my hubby! I shall let you know how he gets on with it in due course.
The second item I chose was Glamglow Youth Mud Tinglexfoiiate Treatment mask. Even though I am not too keen on mud masks, I had heard rave reviews about this mask so I couldn't resist. I've not tried it yet but I shall report back once I have.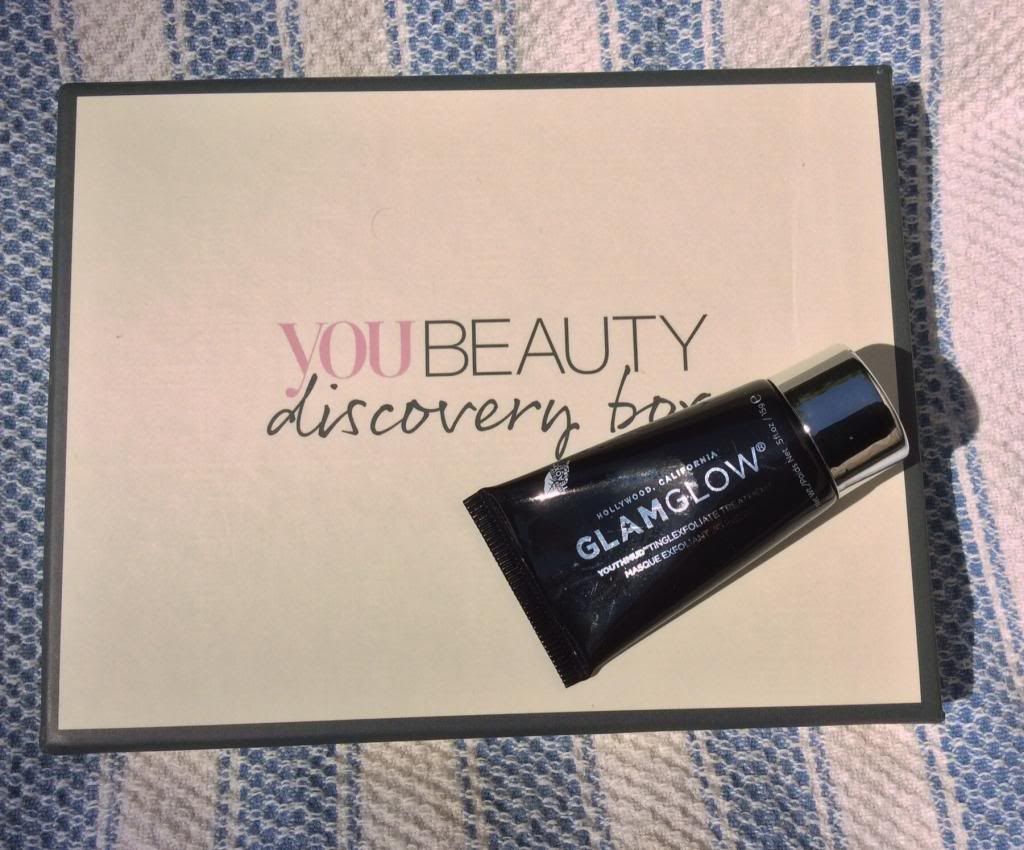 The other items that were included with this months box were a sample sachet of Caudalie Divine Legs, a sample sachet of Charles Worthington Moisture Seal Hair Repair leave in conditioner, and a portion sachet of Lizi's granola.
The You Beauty Discovery Box subscription costs just £6.95 per month and that includes postage! I love it because you get to choose 2 items from their shortlist and the value is great. The foot cream I selected this month costs £18 on its own!
If you subscribe to this box, what did you choose this month?
Enjoy the rest of your day.
**I purchased this box with my own money.